2011 was a tumultuous year for the world at large, but also a great one for musicians both amateur and professional, with a wealth of new and updated kit coming onto the market. The musical landscape at the end of the year looks even better than it did at the start, and bodes well for 2012. But before we get ahead of ourselves, let's have a look back at some of the milestone releases and notable new products that emerged in 2011.
Native Instruments
Native Instruments went further than perhaps any other developer in consolidating an impressive lineup of hardware and software in 2011, bringing a diverse collection of synths and sample-based instruments together in the latest release of Komplete, version 8.
As well as dropping the price significantly from previous versions, they also created two bundles : a 'regular' one and an 'Ultimate' one which comes on its own hard drive to soften the blow of having to feed installation DVDs into your computer for the best part of a day. The regular version is pretty damn generous too, giving you access to the core of the company's synth and beats arsenal and providing a really solid set of tools for almost anyone who is producing music.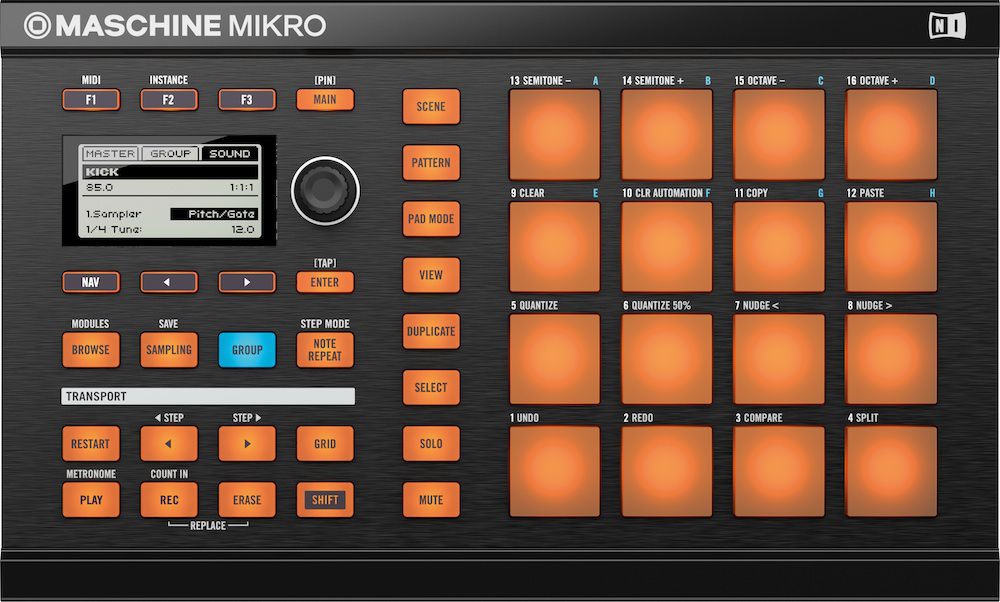 Maschine Mikro
At the same time, NI released Maschine Mikro, a cut-down but no less capable version of its all-conquering Maschine controller. Hooking into the same software as its bigger brother, it's not only a "controllerist's" dream but a brilliant beatbox, beat slicer and sequencing solution for anyone with the ability to hit a pad. NI took its first steps into the mobile app world with iMaschine, a surprisingly capable and inexpensive beatbox for iOS with onboard sampling, groove sequencing and expandability via in-app purchases. They also pulled off a trick that's reserved for people who make both the desktop and mobile software in allowing iMaschine projects to be transferred back to your Mac so you can keep adding to them.
Propellerhead
Propellerhead took everyone by surprise and combined their much-loved MIDI sequencer Reason with their powerful but perhaps lesser-known audio recording DAW, Record, and coming up with Reason 6 much sooner than we expected.
Much has been written about Reason 6 and it truly represents the tipping point where Reason went from being a great beat and loop maker to something altogether more serious. It's easy to use, CPU-efficient and comes with a stack of content. The Props bundled some excellent new effect modules, too: The Echo, the Pulverizer and the Alligator, which cater much more for modern electronic music tastes than regular reverbs and compressors, though they're still there too, of course.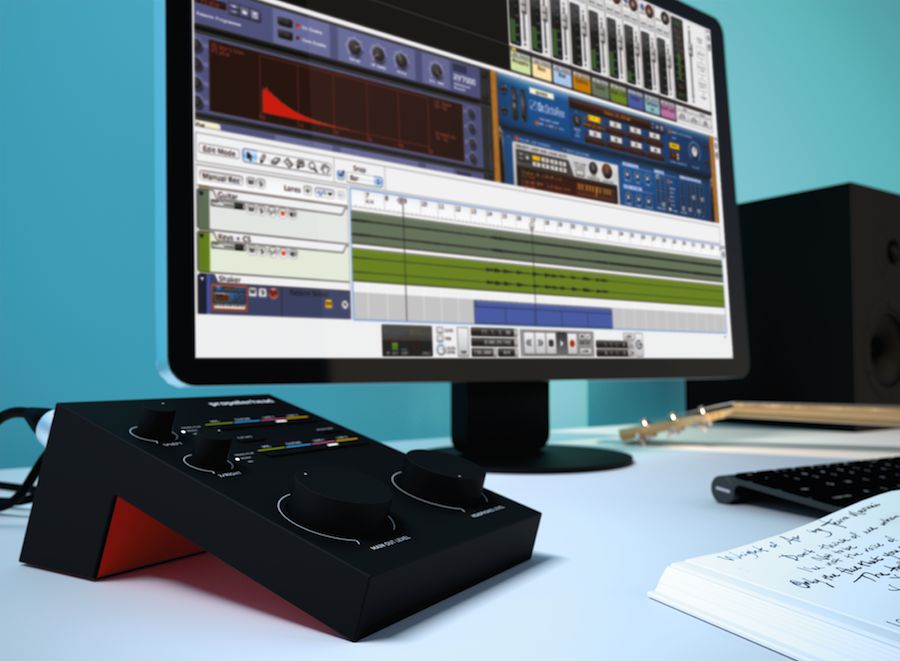 Balance and Reason Essentials
There's still no third party plug-in support, and that is something that we really don't expect ever to see, but there's still ReWire to link it to other DAWs, and advanced batch export options. The Props also released Balance, an audio interface and their first ever hardware, with innovative features like "Safe" mode designed to avoid clipping during recording.

Apple
It's impossible to go any further without mentioning the iPad 2. Hardware-wise it wasn't vastly different to the 1st generation iPad, though the thinner form factor makes it easier to hold for long periods, and the dual core CPU makes everything that bit more snappy and will surely become a requirement as software gets more power-hungry.
The real advance in 2011 though was in the range of music apps that came out, and were really useable. As developers wrapped their heads around programming for iOS, the quality of the apps went through the roof. There are loads out there but some of our favorites include: Animoog, ReBirth, GarageBand for iPad (and now iPhone), iElectribe, Fairlight Pro, Nanostudio, Amplitube, FL Studio, TNR-i and the Omni TR app. Plus, of course, Lemur for iPad. Jazzmutant had been building amazing touch-based MIDI control surfaces for years but the hardware was prohibitively expensive. Thanks to the relatively low cost of the iPad and its increasing adoption, plus stuff like wireless MIDI control, the company has been able to port its incredibly powerful and flexible control software to iOS, opening it up to a far wider audience.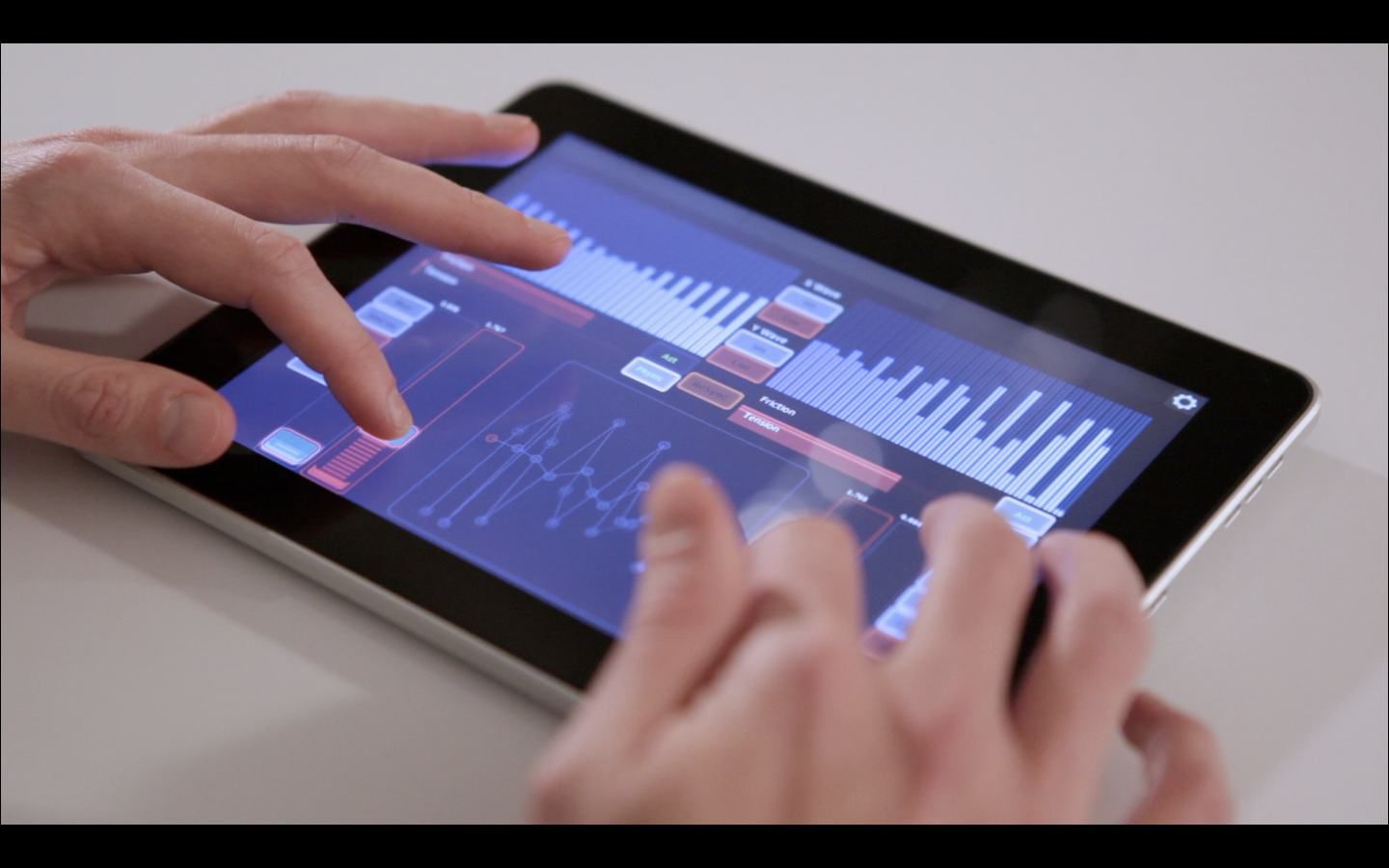 Lemur for iPad
2011 saw the release of the first really serious audio and MIDI interface for the iPad as well, and the first one that didn't involve dangling wires out of the Dock connector: The Alesis iO Dock is the first iPad hardware product that really understands the needs of pro musicians as well as truly unlocking the potential of the iPad for music making. With two phantom powered combo inputs, mic/line switches, master stereo outs, footswitch in and even video output, you use it like a real recording interface.
There's also a great headphone preamp for getting loads of volume out of it, and USB as well as hardware MIDI ports. I played around with it and was amazed how everything just worked thanks to Core Audio and MIDI built into iOS. You can control instruments on the iPad from your computer's DAW and VSTs and AUs on your Mac from iPad apps. It's amazing.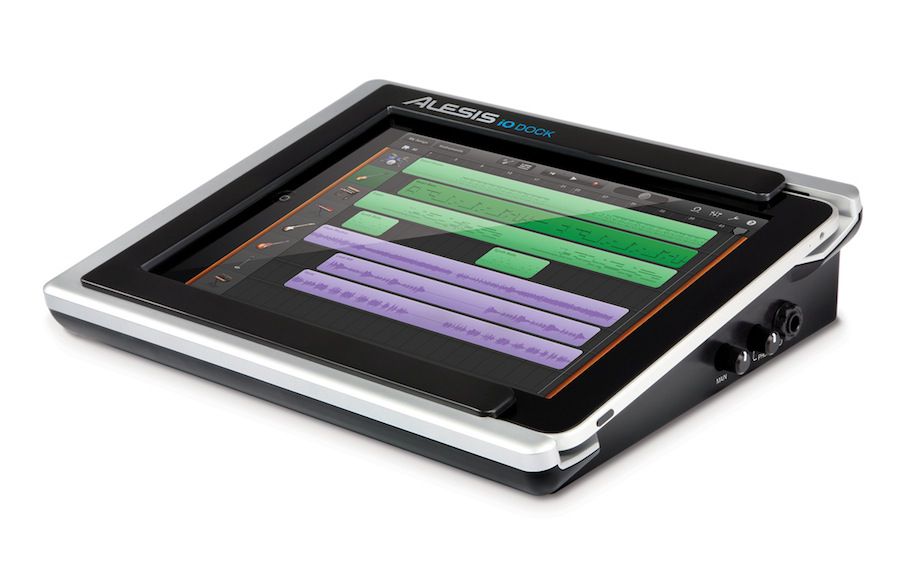 Alesis iO Dock
Avid
Avid was busy in 2011 and released Pro Tools 10, a major update. It brought new features including clip gain, the ability to mix file formats within a session, record and master in 32-bit floating point format, better low latency recording, a new Avid Channel Strip plug-in, EUCON controller support, and a new HDX version with massively expanded DSP power via specialized cards.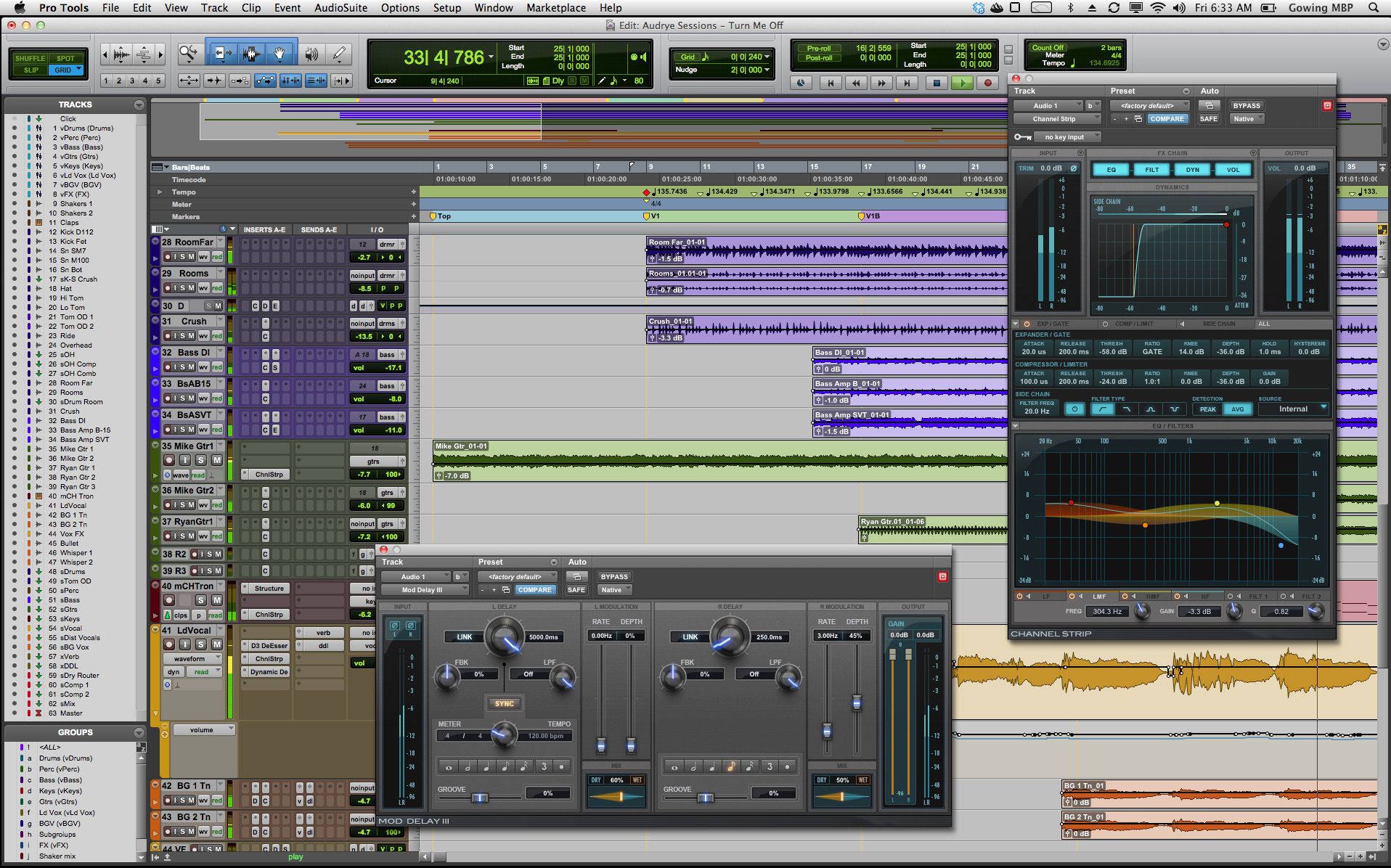 Avid's Pro Tools 10
Apogee, Celemony & Arturia
Apogee released the Duet 2, perhaps the only audio interface that looks as good as the MacBook Pro you're likely to use it with. Despite only having 2 ins and 4 outs, it sounds amazing, with up to 24-bit, 192kHz recording support, configurable touchpads and a very Apple-like way of working. Other notable releases included Celemony's Melodyne Editor 2, which renders audio as flexible as MIDI, letting you reach inside polyphonic audio clips and alter individual notes in a way that would have seemed impossible just a few years ago. French synth specialists Arturia also expanded its hardware lineup with the impressive Spark drum machine.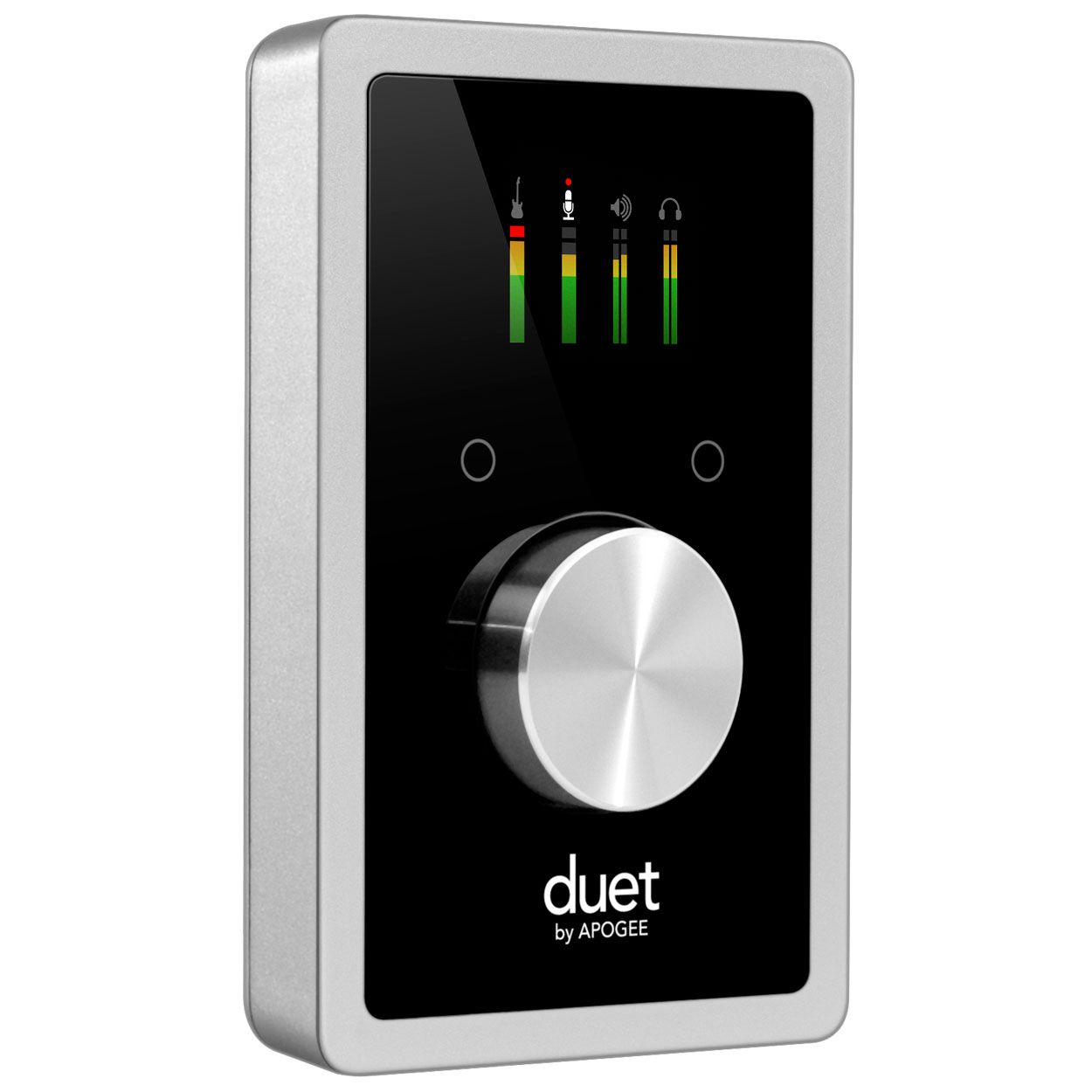 Apogee Duet 2
Final Thoughts
2011 felt like a year in which things started to come together in the pro audio world, by which I mean that developers are beginning to consolidate disparate products to work better together. Put simply, we're starting to see more apps that work across iOS and desktop software, more connectivity between devices and the successful harnessing of entirely new platforms (e.g. mobile) as well as incredible speed increases on desktop hardware. If 2012 is half as fruitful as 2011 was, we surely have great things to look forward to.