1st Video Demo Of Moog Subharmonicon Prototype: Build Your Own At MoogFest
After the success of DFAM at Moogfest last year, which is now available for everyone, you've good reason to be excited about the Subharmonicon DIY synth, especially after watching this video demo.
So, unless you've been living under a rock somewhere for the past few weeks you'll know that Moogfest is coming soon - where, like the last two years, a Moog Engineer pass will give you access to join a workshop to build a unique Moog synthesizer. Last year's DFAM has become a commercially available drum synth in the vein of the Mother-32.
This year you can build the Subharmonicon. It's a brand new electronic instrument inspired by the Trautonium, the Rythmicon and the Schillinger System. It is a semi-modular harmonic kaleidoscope that divides into itself until everything that is up becomes down.
And here's the first video demo of the prototype in action:
Sounds good, doesn't it?!
Here's the early panel concept (some layout could still change) for the Subharmonicon: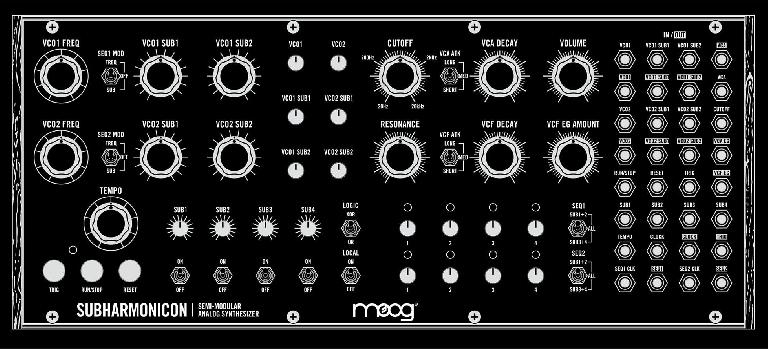 If you want to build your own Subharmonium you'll need to purchase an Engineer Pass to Moogfest and build your own there next month in Durham, NC.