What is physical modeling?
What exactly is Physical Modeling and what can it do for your music? This new course by audio expert and educator Joe Albano will help you master the concepts that power modeling software and hardware synths to help make you a better composer, sound designer and producer!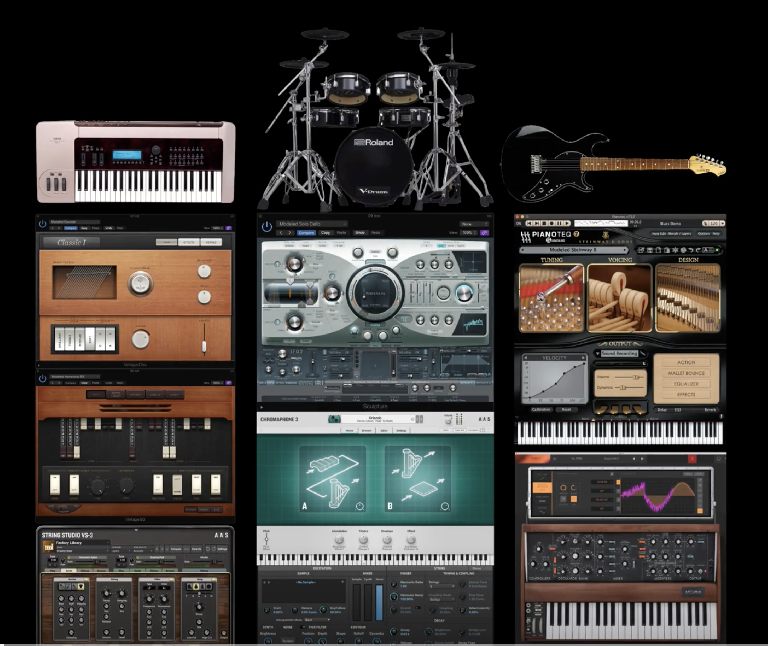 Physical Modeling simulates the properties of acoustic sound sources, such as string, brass, percussion or wind instruments. In physical modeling instruments, complex mathematical algorithms are used to generate the sound, but luckily, you don't have to be a physicist to use them.

Check out this 20+ tutorial course
In this course, audio expert Joe Albano takes a look at modeling synthesis methods, and gives an overview of how different software and hardware instruments deploy it.


Joe begins the course with a brief history lesson on the evolution of Physical Modeling synthesis over the years. You learn how Physical Modeling compares with Sampling, and you discover the upsides and downsides of both methods, as well as the concepts and terminology involved. Joe covers different physical modeling hardware instruments including:
Yamaha VL-1
Korg Prophecy hardware synths from the mid-90s
Line 6 Variax guitars
Roland V-Drums
Logic Pro's B3, Electric Piano and Clav,
Modartt Pianoteq,
IK Multimedia's MODO Bass and drums,
AAS modelers
Arturia's Modeled Collectio
Falcon Pluck ...and more!
So get ready to get physical... Discover the power of Physical Modeling now with synthesis expert Joe Albano!