Have you ever dreamed about real sitar? Mythical oriental instruments, quite expensive and difficult to play. 

If you are guitar player, you can easy convert your guitar to realistic sounding Sitar, real time!


G-Sonique Kashmir Sitar is virtual guitar to sitar VST plugin / stompbox developed to convert your guitar into sitar, it include complex algorithms (like sympathetic resonances simulation) to emulate realistic sound of Sitar.

Of course you can use Kasmir Sitar with almost any instrument to create oriental atmosphere of your tracks, not only guitar.

Top features:

- Accent knob – add more intensive sound of sitar strings
- Resonance knob – add sympathetic resonance 
- Spirit knob – from flat sound of sitar to wide and spiritual sound of sitar known from oriental stories
- Echo knob – Type of echo from short to long echo / Reverb to add mystical atmosphere
- Echo mix – amount of echo effect
- Dry/Wet – Overall amount of Sitar effect.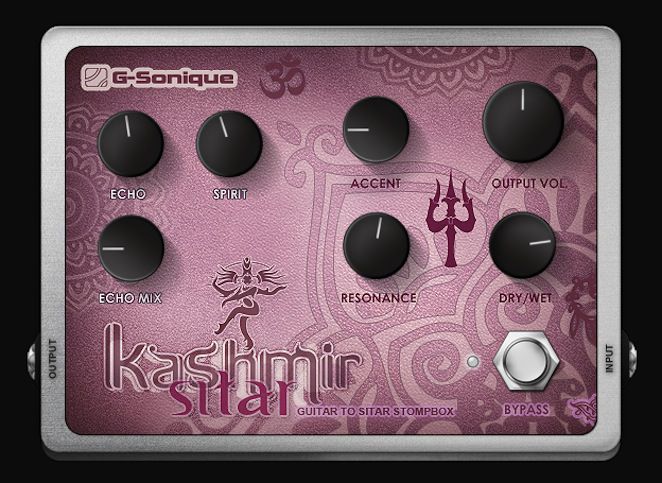 Standard price: 19.90 €
Limited introductory price: 15.92 €
Product link:
http://www.123creative.com/guitar-effects-guitar-software-vst-plug-ins/839-kashmir-sitar-guitar-to-sitar-vst-plugin-pedal.html

Demo (available without installation):