It's that time of year again, when giving and sharing are almost as fun as receiving!! Do you know someone (and that can be yourself too, remember) that would be overjoyed with a new audio interface, enthralled by a DJ controller, or simply stunned using new music software? Of course you do!
Here are 12 festive gift suggestions for the dear musical genius in your life... (in no particular order) and with links to a full review included.

Numark 4TRAK ($650+)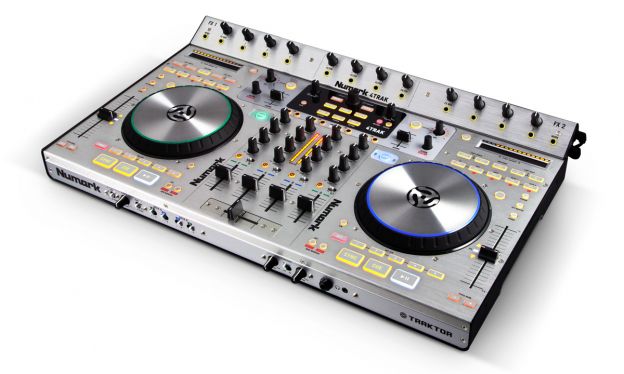 Numark 4TRAK
"To sum up my short time with the Numark 4TRAK I would go as far as to say this is probably the best dedicated DJ software controller I have used to date. This is mainly down to the bullet proof build quality of the unit, which in turn makes it feel like 'real' hardware." - Mo Volans
Read full review:

http://www.macprovideo.com/hub/review-2/review-numark-4trak-traktor-controller
Apogee MiC ($270)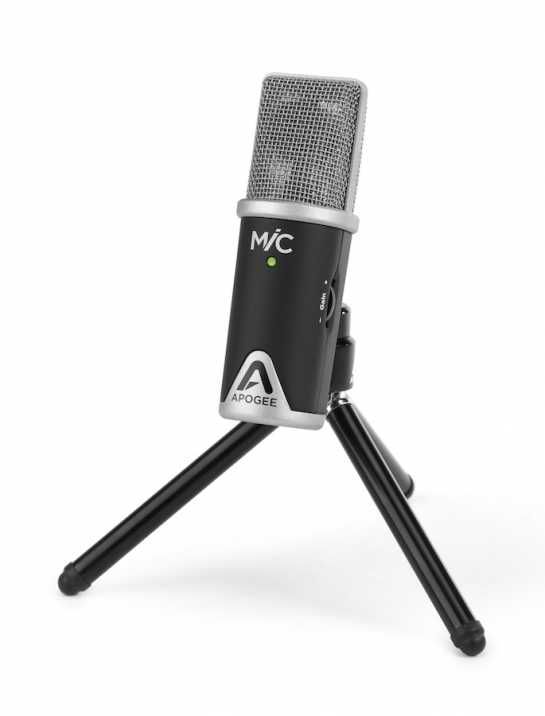 Apogee MiC
"If you're in the market for a studio-quality microphone for your iDevice, then Apogee's MiC is well worth your consideration. Together with an Apogee JAM and an iPad you'll have a high-quality, portable iOS recording setup that'll fit into any small bag. While the $199 price tag may stretch some budgets, MiC is a multi-device and compact microphone, that provides high-quality recordings on the go or in the studio. MiC is an excellent entry point for podcasters, or those starting out in music production, on the Mac or iOS platform." - Rounik Sethi
Read full review:
http://www.macprovideo.com/hub/review-2/review-apogee-mic
Maschine MK II ($599)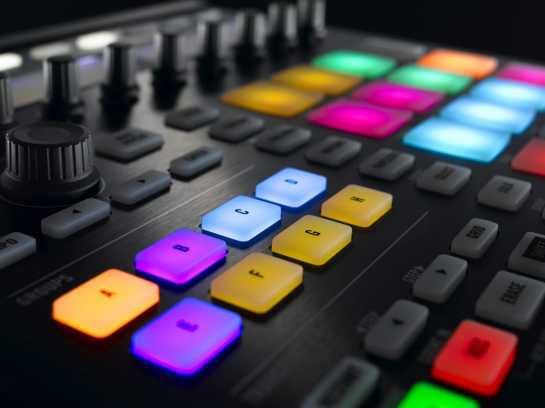 Maschine MK II
"While the Maschine Mk2 isn't a revolutionary upgrade and at first glance is pretty similar to the original, it really is a solid update to an already solid bit of kit. The somewhat flashy multi-colored lighting is actually really useful in everyday workflow, and the minor adjustments to things like pad responsiveness and the master encoder add up to more than the sum of their parts." - Mo Volans
Read full review:
http://www.macprovideo.com/hub/review-2/review-native-instruments-maschine-mk2
Numark iDJ Pro ($399)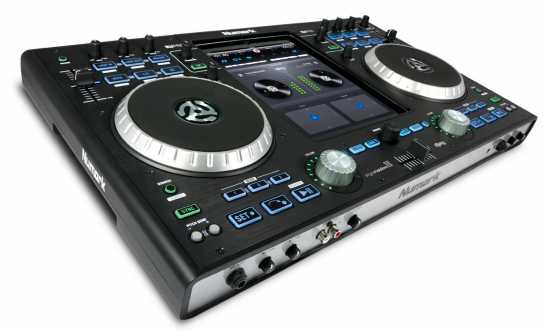 Numark iDJ Pro
"I'm pleased to report that this device does everything, and more than I would've imagined. There was no extra setup involved, everything worked flawlessly. I had expected there to be some sluggishness from my older iPad, but this wasn't the case. The performance between the iDJ Pro and the iPad was really amazing to behold and over a few hours, it began to seem like they had become one piece of hardware. Even the filter knobs worked perfectly going from Hi-pass to Lo-pass." - G. W. Childs IV
Read full review:
http://www.macprovideo.com/hub/review-2/review-idj-pro-by-numark
Pioneer RMX-1000 ($799)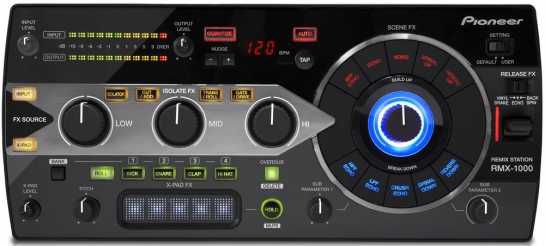 Pioneer RMX-1000
"Overall, the RMX-1000 sounds great, and its large controller knobs make it easy to manipulate your effects. It's light and portable, so you can transport it to DJ gigs. When you're not busy performing, you can still make good use of its effects by utilizing its VST/AU plug in capability in your DAW. Whether you're a gigging professional DJ or simply enjoy rocking the home scene, I think you'll find the RMX-1000 will be a welcome addition to your DJ arsenal." - Sara Simms
Read full review:
http://www.macprovideo.com/hub/review-2/review-pioneer-rmx-1000
iRig Keys ($89)

iRig Keys
"As a keyboard the iRig Keys performs just as well as any mini-keys-based keyboard I've used, so don't expect it to feel like a Steinway! Comparing its performance with the piano instruments in both GarageBand and the iGrand Piano app, it became apparent that the two apps respond to velocity in different ways. A very useful editing feature of the iRig Keys which overcomes this is the ability to choose one of six different velocity responses - three fixed settings and three velocity sensitive settings (light, normal and heavy). These are also invaluable in adapting the iRig Keys to your playing style." - Mike Watkinson
Read full review:
http://www.macprovideo.com/hub/review-2/review-irig-keys
AskVideo Library Pass ($25 /month)

AskVideo.com
It's great having the latest and greatest software... it's even greater knowing how to use it! Get music making software and techniques streamed direct to your brain with a monthly subscription to AskVideo.com.
"AskVideo.com is an online education community for both Windows and Mac users, training on the world's leading creative software and applications. Our course library includes videos on Adobe CS, Logic Pro, Ableton Live, Reason, Pro Tools, Final Cut Studio, InDesign and more." - Martin Sitter
Discover more:
GarageBand for iOS ($4.99)
"What Apple have created is the next step in mobile, touchscreen music production and once you're able to work on your song directly in GarageBand and Logic, the iPad will become even more of an essential portable device for musicians. And on that note I'm going to finish off a song in GarageBand for iPad... Yes, it is that much fun in a hands-on way, that I can't keep my hands off it!" - Rounik Sethi (reviewing the original version, March 2011).
Read full review:
http://www.macprovideo.com/hub/garageband-ilife-2/feature-review-garageband-ipad

Animoog for iPad ($29.99)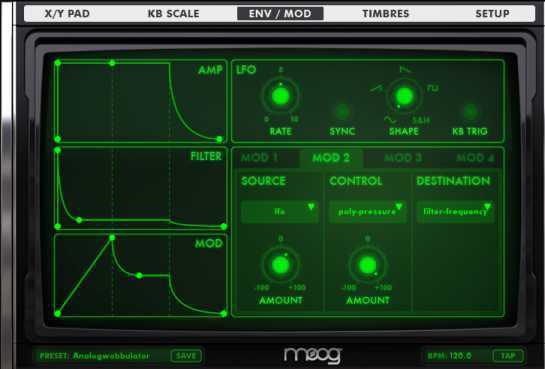 Animoog for iOS
"Animoog is one of the most powerful music performance apps currently available, and one that turns the iPad into a genuinely expressive and creative synthesis platform. If I knew I was getting an iPad for Christmas, I'd want to have Animoog waiting in the wings, too. It's that good." - Richard Lainhart
Read full review:
http://www.macprovideo.com/hub/review-2/review-moog-animoog-for-ipad
D.CAM Dynamics (£99)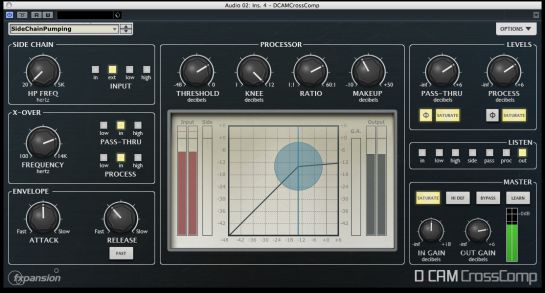 D.CAM Dynamics
"DCAM Dynamics is an excellent set of compression plug-ins, each with suitably different characteristics to make them all useful at different stages of the production process, but also with some shared controls so the learning curve is fairly gentle. You can achieve everything from gentle compression through to slammed, crushed effects, and everything in between. You may end up using some more than others: BusComp and ChanComp are likely to be your workhorse models, but the other two are more specialised and so will surely find a use in more delicate situations. A powerful plug-in collection at an attractive price!" - Hollin Jones.
Read full review:
http://www.macprovideo.com/hub/review-2/review-fxpansion-dcam-dynamics
SonicCharge Permut8 ($66)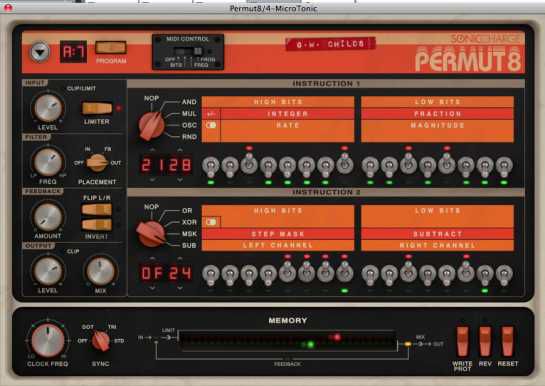 SonicCharge Permut8
"Honestly, this is some of the most fun I've had in ages, and it sounds amazing. The most amazing part is that the asking price, at $66 + VAT, for Permut8 is as cheap as its impact on your processor... You have no excuse not to check it out. I can assure you, within the first few minutes, you'll probably fall in love." - G. W. Childs IV
Read full review:
http://www.macprovideo.com/hub/review-2/review-permut8-by-sonic-charge
Ableton Push ($599)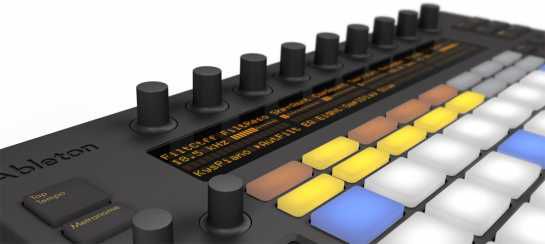 Ableton Push
Although not yet released, an IOU note should satisfy your giftee... and it'll fit in a stocking!
"So, here is the big news. When I first laid my eyes (and soon after my fingers) on Push, I looked upon this sturdy 64 pressure sensitive pad controller for Ableton Live as a direct competitor to Native Instruments' Maschine MK II. Within a few minutes of the first demo, I began to perceive Push as something entirely different... and dare I say, even more ambitious.
To think of Push as a controller means you're missing half the picture. Yes, it can control Ableton 9's instruments and effects, and allow you to improvise with your song arrangement without ever needing to look at your computer screen. This in itself is amazing. But, Push is so much more than a controller. At its heart it is an instrument." - Rounik Sethi
Read full preview:
http://www.macprovideo.com/hub/mpv-news/ableton-announce-live-9-and-push
And one extra gift idea to suit ALL budgets:
MPVHub Audio Magazine ($19.50 / $10 for 4 issues)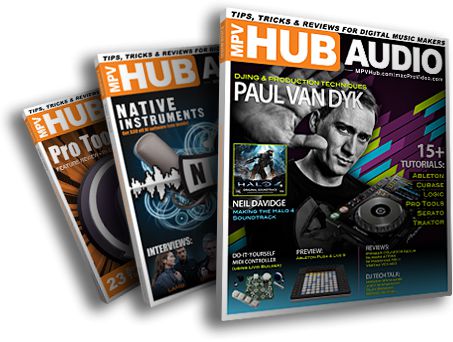 MPVHub Audio Magazine - you can't go wrong with this gift!
Yes, this is the magazine I am editor of... but I truly believe this deserves to be in this gift list. It's THE Magazine for music makers, is beautifully designed, packed with tutorials, reviews, and pro artist interviews, and available in print and digital format!
In this issue 4 we focus in on the world of DJs, DJing gear and techniques. Paul van Dyk talks in depth about his approach to collaboration, composition, and his unique live performance set up. Olav Basoski, Jody Wisternoff, Benno de Goeij and Hiroshi Watanabe share their production tips & tricks, and Halo 4 soundtrack composer, Neil Davidge, reveals how to score big with video games.
Also discover how to build your own MIDI Controller, using Livid Builder, in our in-depth feature guide. Step up your production skills with over 30 pages of tutorials covering all your favorite audio software. And, uncover the best gear for your live/studio setup within the 25 pages of reviews, including the CDJ-2000nexus, Maschine II, iZotope Alloy 2, Numark 4TRAK, Livid CNTRL:R, Kilohearts ONE, and much more.
Discover more:
... and if you have other gift ideas you'd like to share, drop us a comment below.