With Christmas quickly approaching, there's bound to be at least one DJ on your list that you'll need to buy a gift for. Rather than buying them a pair of headphones again, here are a few ideas for useful gifts that any DJ would appreciate under the tree.
1. USB Keys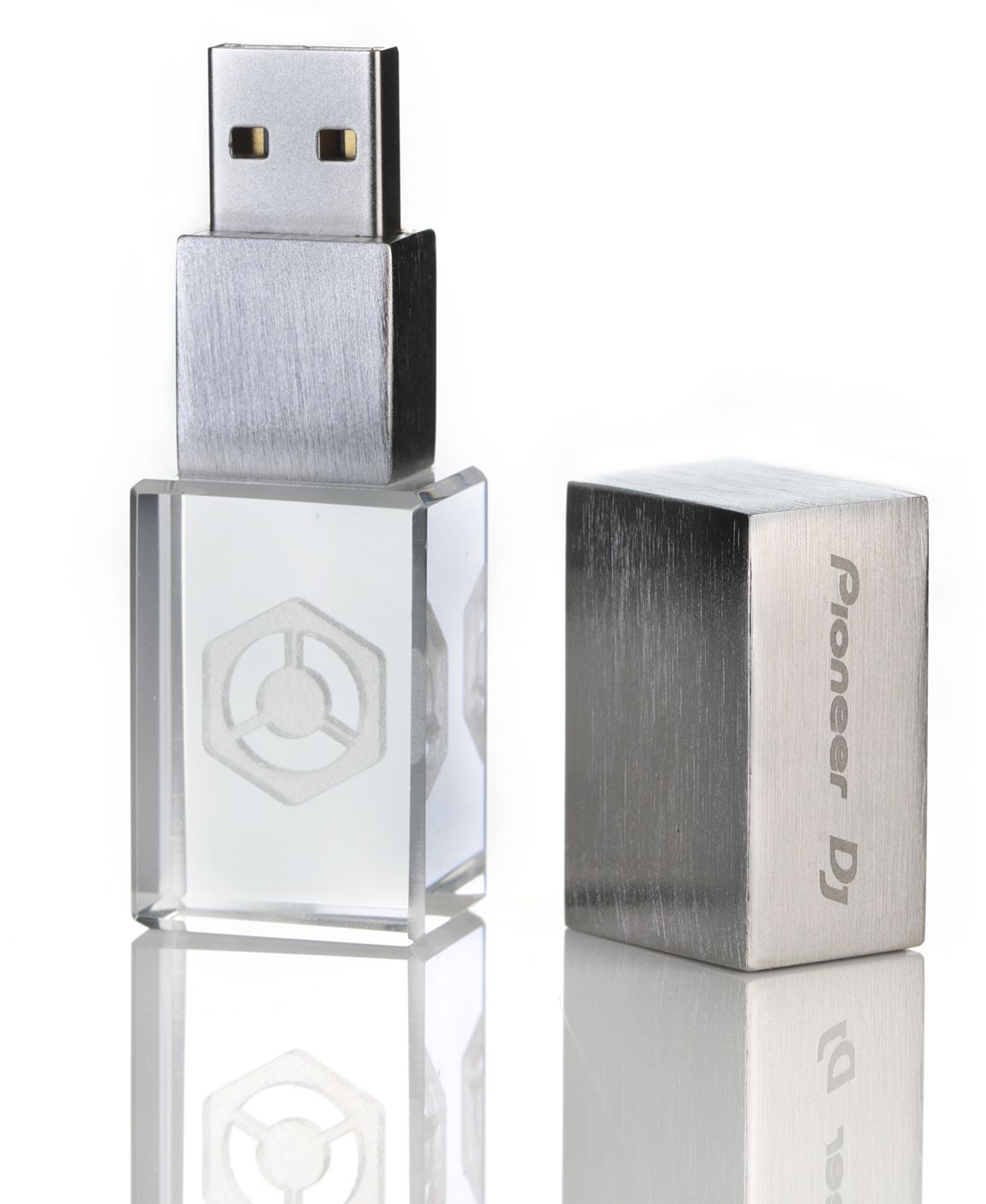 With so many DJs playing digitally these days, one item that DJs can always put to good use is a new USB key. A USB key can be used to play music during sets, or in the studio to transfer files during sessions. When you're shopping for a USB key, be sure to invest in a good quality brand of USB that's USB 2.0 or higher. Go for more storage space; 32 GB to 128 GB would be an ideal size.
Price Range: $29.99–$99.99
2. Hard Drives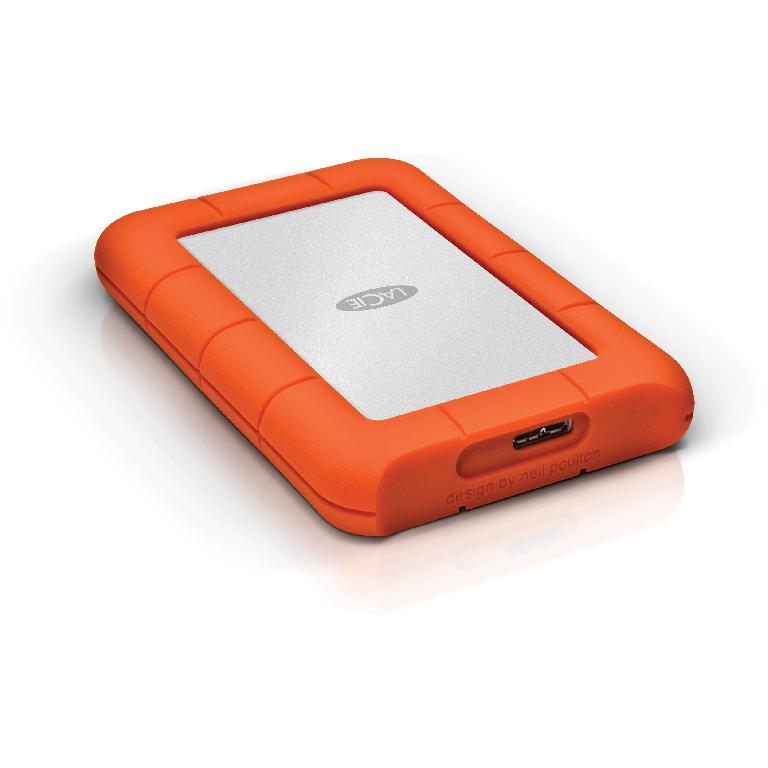 If your DJ friend or family member has a lot of music, chances are they could use a new hard drive to store their digital music library on. It's wise to invest in a hard drive that's at least 1, 2 or 3 TB and USB 3.0. Try to find a hard drive that's small and portable for DJs to take on the road. Good hard drive brands include LaCie, Western Digital and Seagate.
Price Range: About $79.99–$132.99
3. Case for Hard Drive, Cables or Headphones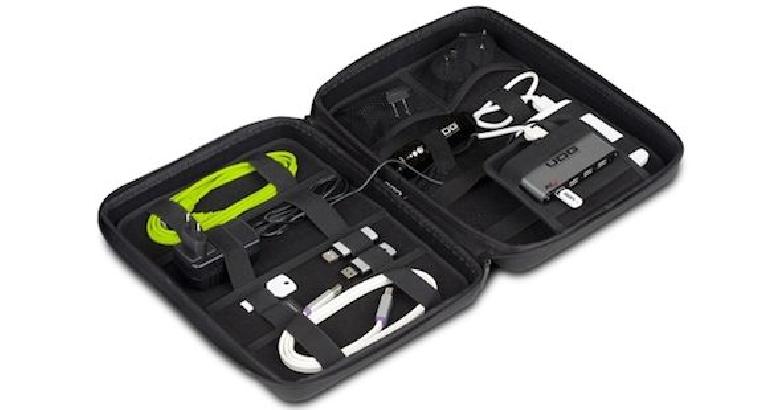 Many DJs may already have hard drives, cables and headphones but need a proper carrying case to take their goods with them to shows. A perfect gift could be a small carrying case for their hard drive and cables, or a case that is large enough to transport both. If you're on a budget, you could try looking in a store like Marshall's to find a small case. If you have more money to spend, you might want to look into a case like UDG's Creator DIGI Hardcase that can store hard drives, USB sticks, SD cards, cables, adapter & plugs and a flashlight.
Price Range: $20–$100
4. Record Coasters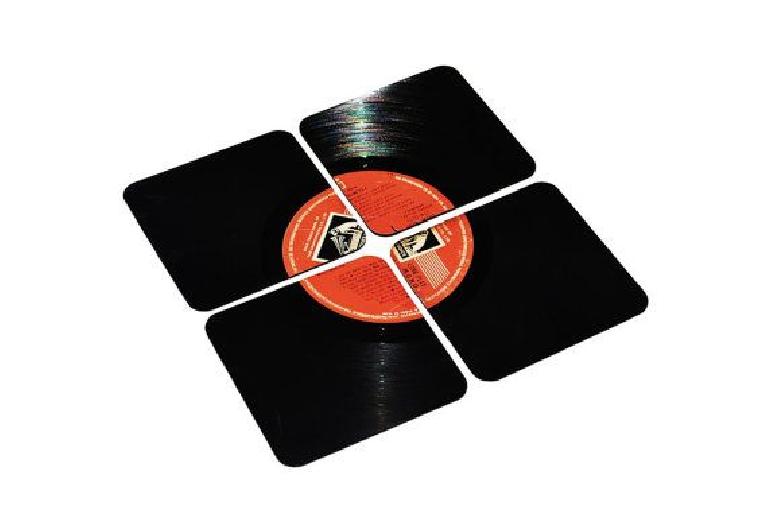 A great gift for a DJ is a set of vinyl record coasters. These cute coasters look like real records and protect desks and studio furniture from being damaged by water stains.
Price Range: $20–$25
5. DJ Christmas Ornaments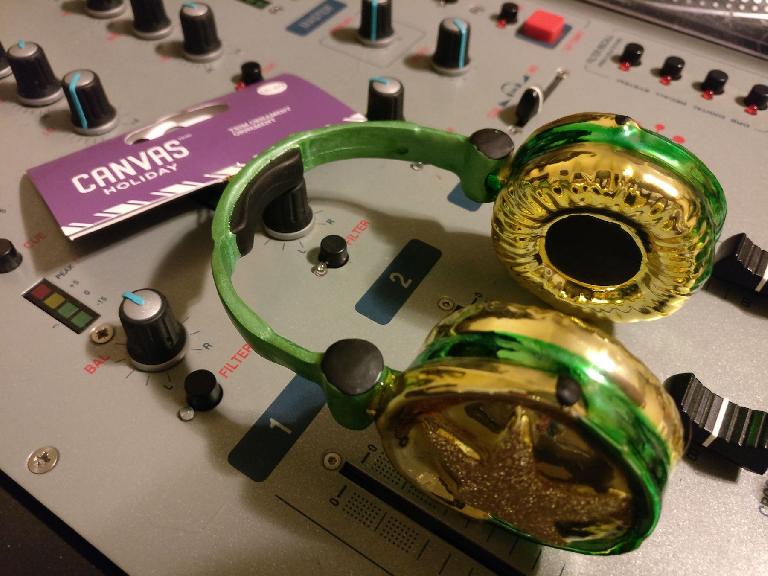 An awesome present for a DJ is a Christmas ornament for their tree! Search online on Amazon.com, Etsy or in your local hardware shop's decoration isle to see if there's an ornament (like a pair of headphones) that would suit your fav DJ. They may like this gift so much that they'll end up displaying it year round in their studio!
Price Range: $5–$20
6. USB Hub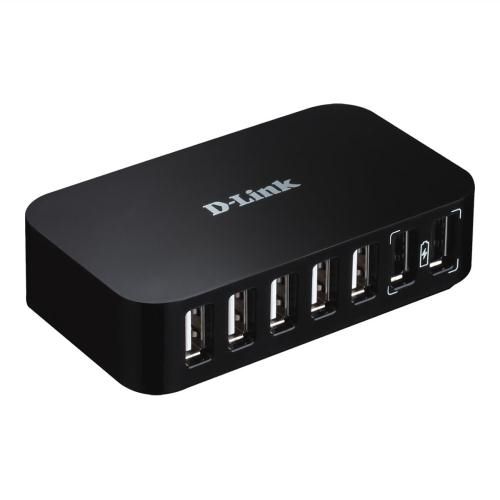 If you're buying for a DJ who uses controllers or hard drives, chances are they may need a USB hub. There are two main uses for USB hubs; for live sets or for studio use. A USB hub for live performance should be smaller, and ideally have at least USB 2.0 ports. It's better to invest in a good brand like D-Link or Belkin when purchasing a USB hub, rather than buy a cheap one that has slow USB ports. USB Hubs for the studio can be a little larger, with up to seven ports and an AC cable adapter. Do check to make sure you're buying one with USB 2.0 or 3.0 ports.
Price range: $10–$50
7. DJ Bag
For the DJ who plays a lot of shows, a good quality DJ bag to tote around their laptop or vinyl is an absolute necessity! This is one item that's worth investing a little more in, as a bag that's not made well will surely break down on the road. Companies like MONO and UDG both make good quality DJs bags. You may want to ask your DJ what type of bag would be most useful for them; either a backpack or a flight case. If your DJ is going to be flying with their bag, be sure to look for one with wheels.
8. Chroma Caps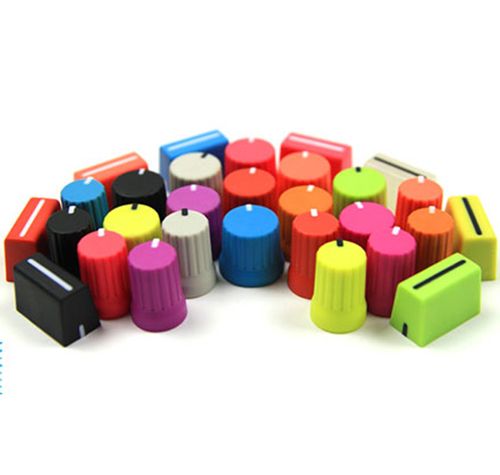 A fun way for a DJ to brighten up their mixer or controller is by replacing the regular rotary knobs (on the mixer) with a colorful set of Chroma Caps. DJ Tech Tools makes fun Chroma Caps in colors like blue, pink, green and yellow. Find out what mixer or controller the DJ you're buying for owns, and then give them a set of caps that will transform their mixer.
Price: $1.99 each (for single caps, on sale from Dec 1 – 24)
About $40 for a set for a mixer
Available from: http://djtechtools.com
9. Mixed in Key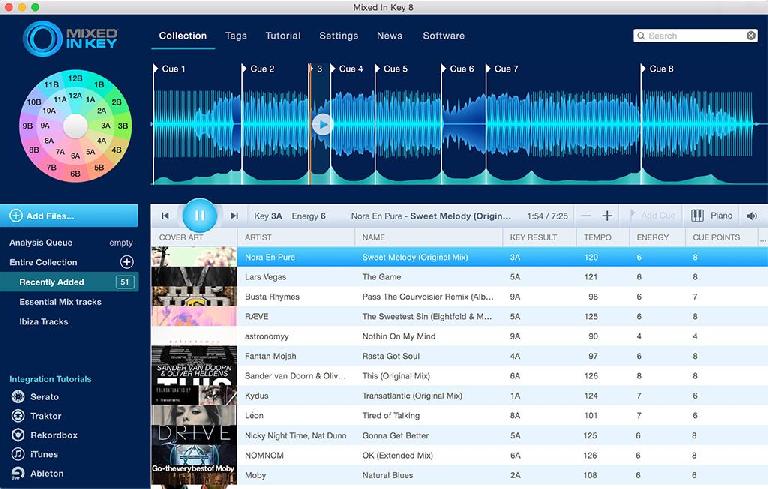 If the DJ you're buying for plays digitally, a great present for them would be a copy of Mixed in Key. This amazing software analyzes the keys of records and allows DJs to mix harmonically, allowing for longer blends and mashups. It's easy to use, affordable software that helps DJs create perfect mixes!
10. DJ Table on a Budget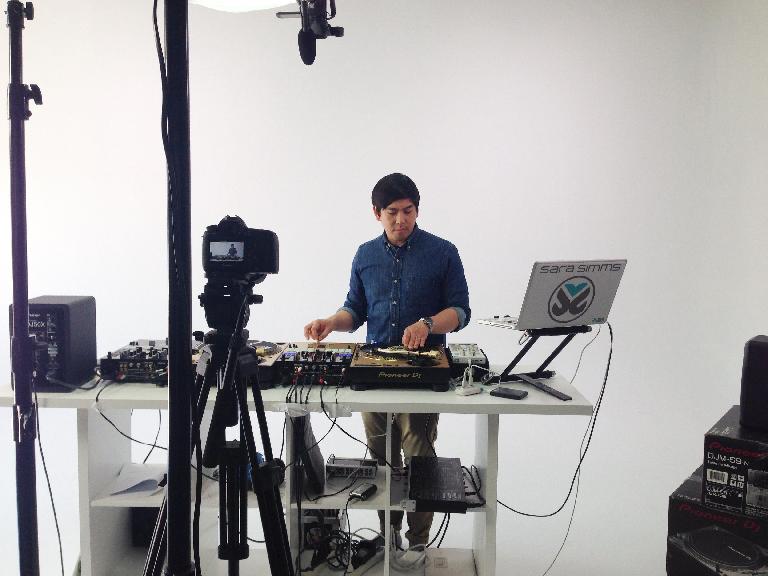 If your DJ doesn't already have a DJ table, the holidays would be the perfect time to create a table that's just right for them. One easy and affordable way to make a DJ table is to use Ikea parts. Try using one or two EXPEDIT (now KALLAX) bookcases (they're 31 inches tall) and CAPITA legs or LILLÅNGEN leg frames which can extend the height of the table from 4 to 8 inches. Do find out what height of table your DJ needs to perform with, or take them to Ikea for a shopping trip!
Price: Expedit bookcases, about $70 plus $10–$25 for the legs
Available from: http://www.ikea.com
11. Skinz for Their Laptop or Mixer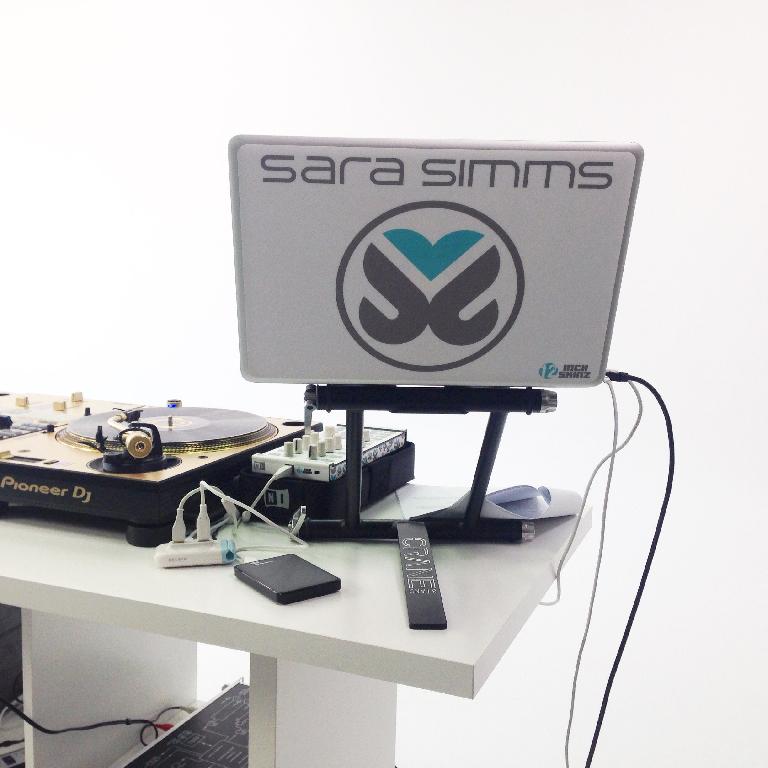 A great present for a DJ is a customizable skin (a big sticker) for their laptop, controller or mixer. A skin personalizes a DJ's laptop or equipment and gives it a unique, one of a kind appeal. 12InchSkinz is a company that creates amazing skins for DJ equipment; have them create a custom Skin for your DJ, or inquire to see whether gift certificates can be purchased.
12. Portable Bluetooth Speaker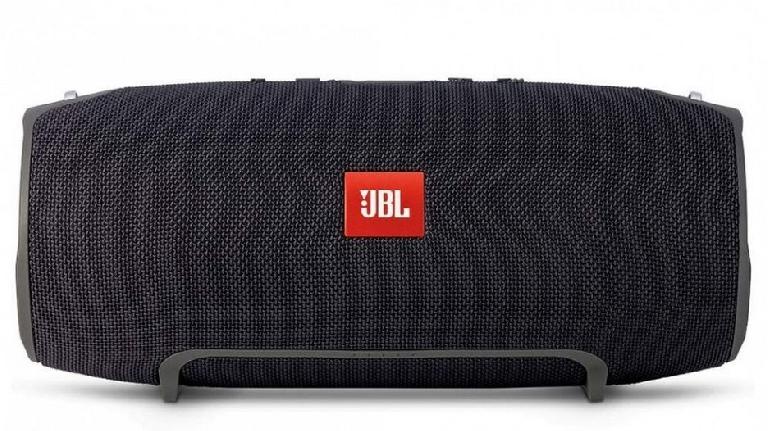 Every DJ needs to spend time listening to music, but checking out demos and promos in their primary studio space isn't always viable. Give the gift of musical freedom by giving your fav DJ a portable Bluetooth speaker for the holidays; they'll thank you for it when they listen to their new tracks in the kitchen or bedroom.

Price Range: $20–$50