While there is, at this point, a mountain of gear that mankind claim as our contribution to modern music making, about thirty years ago, there wasn't quite as much to choose from. And yet, like all of the other massive jumps forward in technology we've experienced in the last 100 years, synthesis has evolved right there along with music. In this article, let's go over, and commemorate a few of the synths that have helped shape modern music into what it is today.
SPOILER ALERT: The DX7 isn't included in this list for a reason. Ask us in the comments if you'd like to know why!
1. Moog Modular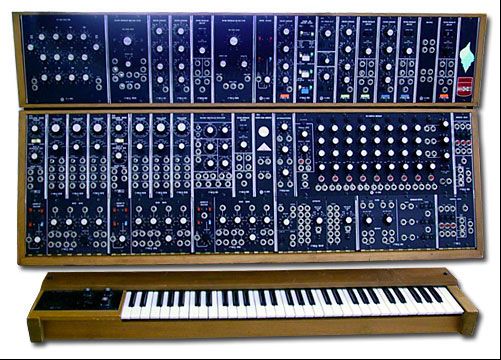 Of course, synthesis, and music in general, could have been greatly held back in its development had Robert Moog neglected to have completed the Moog Modular—The encyclopedia's definition of the first synthesizer. The Moog Modular was employed and even toured (despite its size) with many a great artist, to include names like Emerson Lake & Palmer, Yes, Roxy Music, and even Stevie Wonder. But beyond sounding incredible, Dr. Moog gave not only the community at large a taste of what was possible, but also gave us some ideas for some more synths... down the line.
2. Mini Moog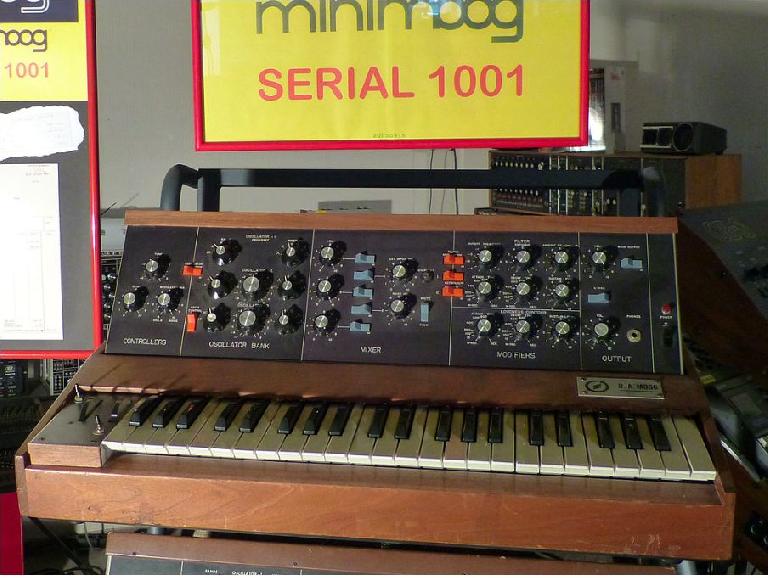 The Minimoog changed the game for many. Allowing comprehensive synthesis in a compact package, musicians could now tour with a smaller load and still carry on with a big sound. And boy did that sound proliferate! With three voltage controlled oscillators, one amazing filter, the Minimoog was able, and is still able to dish out a sound that will really work for pretty much any genre. And for the most part, it has been used for every genre... Well, with the exception of Bluegrass, maybe.
3. Prophet-5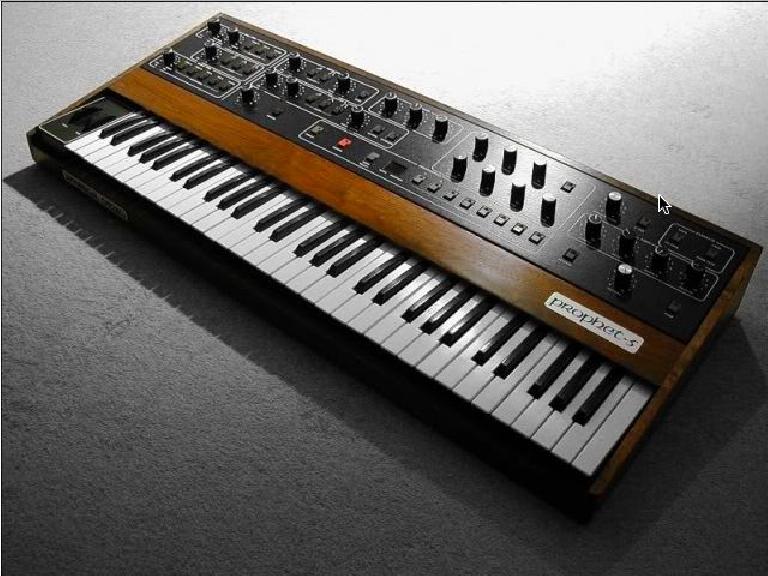 The Prophet came out, a little less than a decade later and gave us an epic sounding synth with a patch memory. No longer would synthesists, keyboardists and enthusiasts need to write down all of those parameters. But there was even more than that! Five-voice polyphony made sure that keyboardists could now play some big, fat, nasty chords. So, new bands evolving at that time from garage to main stage, like Depeche Mode, Roxy Music, ABBA, The Police, The Cars, and a continuing list that is almost biblical, with its lineage, could now start making bigger, fatter and more epic tracks that pushed both the dance floor, and technology.
4. SH-101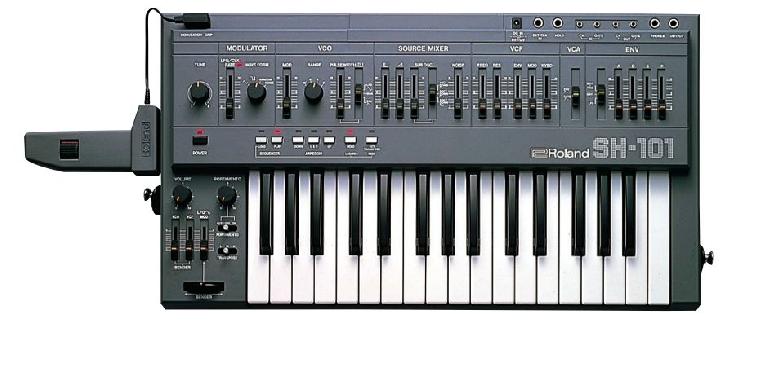 With the dance scene now thriving with sick, driving, electro beats and tones, performers stuck behind a massive stack of keys started to notice that even the drummers were more visible on stage. Thankfully, Roland adopted a smaller, more compact model of synth that even allowed for an optional guitar neck. Finally, guys like Vince Clarke could jam out right next to singers, guitarists, and drummers, alike... And, actually move around the stage. The SH-101 delivers a big sound and a lot of modulation options. It's a heavy hitter on live performances of landmark albums like Upstairs at Eric's and brought forth a sick portamento that paved the way for early hoovers.
5. TB-303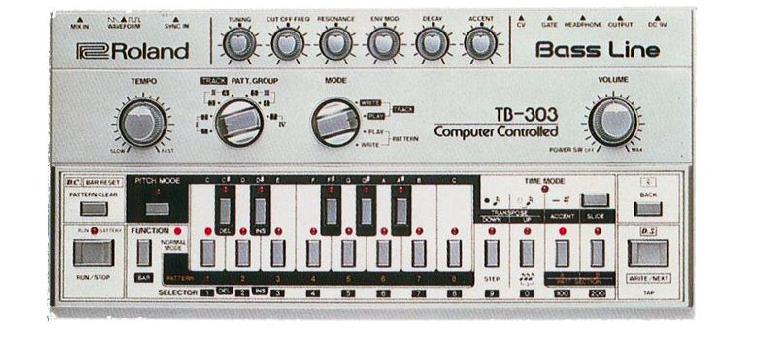 Yeah, I'm just another writer/musician, here, at this point singing the praises to a synth that may live in infamy beyond any performer that ever rocked it... Minus, Daft Punk. While the 303 technically appeared before the 202, it wasn't really incorporated greatly into the racks of many, until later on, when it was discovered in Detroit. The rest is history. House music thrived beyond anyone's expectation, using the small, one oscillator synth. And, from House, and from Detroit, the 303s usage grew like wildfire, inspiring many recreations in analog and in digital forms.
6. Nordlead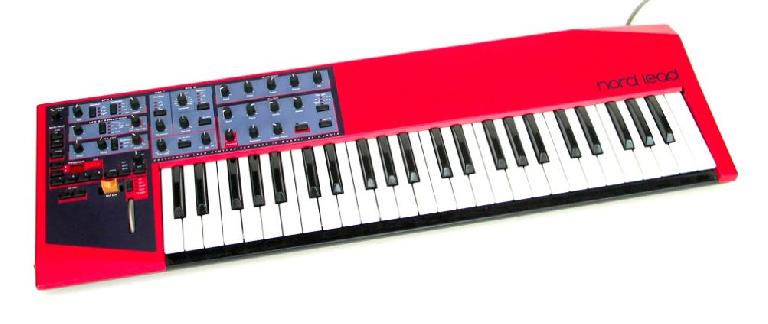 The Nordlead inspired not only a return to big, knobs and buttons, from the dark ages of cold Romplers with limited exteriors. Incorporating slick, digital modeling technology, big sound and four part multi-timbral capabilities, inside a red, gear-porn chassis, Clavia drew a bow and hit the bored-ass synthesis community of that time, right in the heart. But what the lead understood more than any other synth of its time was something fundamental—We need those knobs and buttons.
7. JP-8000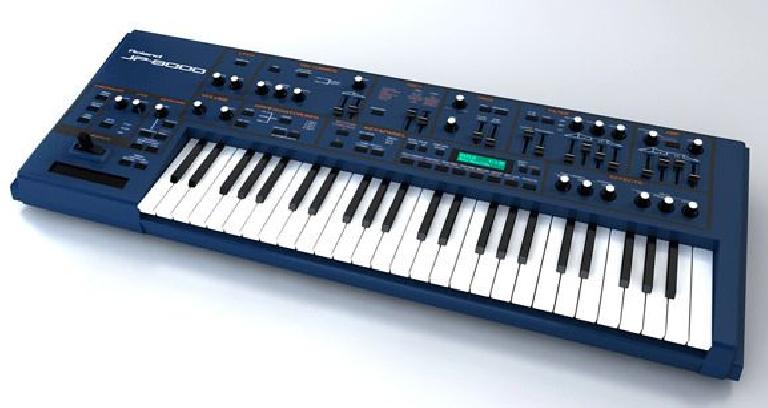 A few years later, Roland responded to the oncoming wave of analog modeling synthesizers, like the Nordlead, by releasing the JP-8000—A synth that any Trance Jockey that knows anything about the creation of the art will tell you was almost mission critical. With its Super Saw-enabled oscillator and an arpeggiator that just nailed the play style of the time, and a built-in delay and chorus that made anything sound epic, and a ribbon controller (I mentioned the ribbon controller, right?), you were set if you owned one of these synths. Well, at least until...
8. Access Virus

The Access Virus, for a little while there, had every synth manufacturer quaking in his/her boots. Where current synths like the JP-8000 and the Nordlead were limited in polyphony and multi-timbres, the Access Virus offered so much more. 8-part multi-timbral, multiple forms of effects, an amazing modulation matrix, Rob Papen engineered patches and more LEDs than a Christmas tree—If you had one of these synths on stage, or in the studio, life was good.
9. microKorg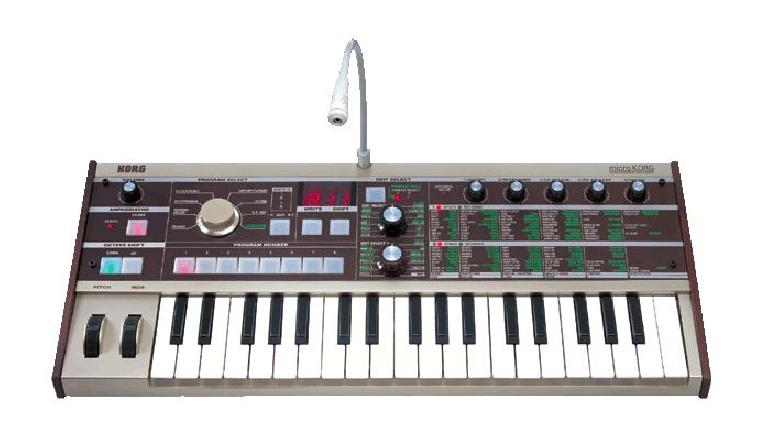 While not necessarily groundbreaking in terms of technology or sound, the microKorg began a trend that has continued going forward to this day. And that trend is—Make a good synth, for a cheap price, so that anyone can own it! And, boy did this strategy work. I've seen microKorgs on stage with the Killers, Crystal Castles, and so many more. With a built-in vocoder and some sick internal patches, and an interface that will really let you explore its internal patches, Korg gave synthesis back to the people. And the people bought the hell out of it. Now, you're kind of lucky if you'll find someone who will part with one... At a decent price.
10. Alesis Andromeda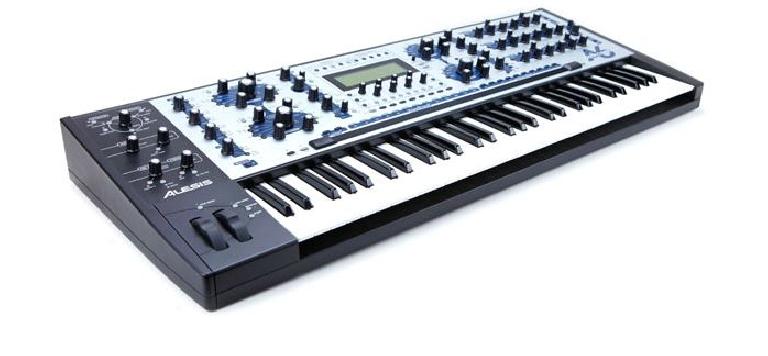 The Alesis Andromeda was the first synth of its era, made by a major manufacturer, to return to analog. It features a fully analog voice signal path, including distortion. The reverbs and delays were digital, but that section could be bypassed. The modulators were digital as well - LFOs, Envelopes, Sequencer. So it was analog where it counts!
As a result, we were graced with a synth that was both versatile, and haunting all at once. I never owned one, but I did spend a winter locked up with one in my studio. And I had one of the best times, making thick, Vangelis-ish patches, and rocking out, somewhere in the wilds of Marin, California. Granted, not just anyone could afford an Andromeda. But, even to this day, if you can get your hands on one, you'll have a beautiful centerpiece visually, and aurally, within your rig.
11. MS-20 (Kit)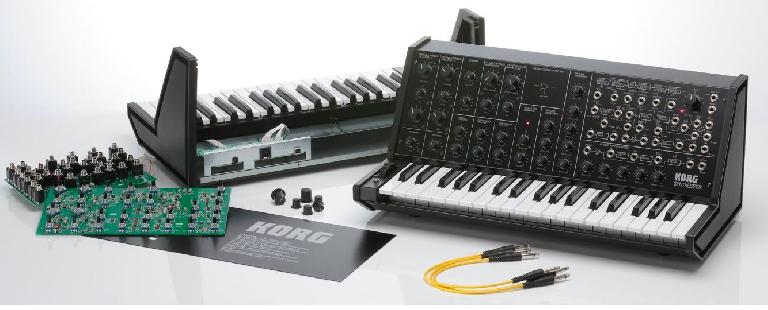 The MS-20 kit announced last year at NAMM marks a huge shift in the industry for me. We see a major company like Korg, moving towards a more grass roots, community encouraged move, and giving the people something that they really want—A return to true, analog synthesis, using a method that removes a lot of the cost of re-releasing a unit that has wood siding, vintage knobs, circuits and so on. But there's even more. With the nose of DIY raising its head so prominently within the realm of synthesis, again, I expect we'll begin to see more and more kits in the future. This means more experimenting—Not just in sound, but also with engineering. Who knows what some teenager might discover while building a new, Korg MS-20, on accident?
Learn Synthesis from the professionals
HERE
.