Sintetizzatori portare non solo enormi, imponenti orchestrazioni di delizia sonora, ma portano anche la flessibilità , e le scelte ai produttori esperti e in erba. Tuttavia, come tutti gli strumenti, ci sono alcune grandi aree in cui i sintetizzatori possono essere male utilizzato in un mix, se
1. Too Much Filter Resonance
Filtro spazzare è una tradizione classica in EDM, Trance e Techno di tutti i tipi, ma anche se facendo quei filtri urlare suona sorprendente per alcune misure, il fischio forte che si verifica quando il filtro è in overdrive può davvero diventare seccante dopo un po '. Sicuramente filtrare spazzare, e don
2. Mixing Synth Basses On Heaphones
Sintetizzatori sono in grado di colpire alcune frequenze basse sul serio. Mentre quel basso che si
3. Using the Same Patches Non-Stop

Un sintetizzatore è come qualsiasi strumento, se caratterizzato da oltre una patch specifica, si potrebbe annoiarvi vostro ascoltatore. Concesso, patch di basso possono svolgere per tutta la canzone, come mantengono una fondazione sonora. Conduce, pastiglie, pizzica e archi, tuttavia, quando ha giocato per tutta la canzone, senza interruzioni, in grado di dare il vostro ascoltatore l'impressione di ripetizione e indurre la noia. Provate riservando alcune patch / piste per versi, alcuni per cori, e poi lasciare alcune patch, come coglie, per essere spruzzato leggermente per tutta la pista.
4. Stacking Synth Basses
Scanalatura con un paio di patch di basso synth potrebbe sembrare sorprendente in cuffia, ma non appena si sente le patch due concorrenti giocano su uno sopra l'altro nella stessa gamma di frequenza, dagli altoparlanti del club, o anche monitor da studio, si può sentire nulla, ma basso. Prova una pizzicare, o una patch stile piombo, invece di un secondo bassi. Ciò manterrà il basso nel posto giusto, dandoti ancora un po 'di fresco mid-range di accompagnamento.
5. Forgetting to Filter Those Big Pads!
Sintetizzatori possono creare gigante, sezioni d'archi di spessore, spazza risonanti, cori e molto altro ancora. Ma, tenere a mente che il phatter il pad, il più spazio a riprende nel mix. Se si esegue in questo, provare sia impiegando un filtro passa banda per uccidere alcune delle alte frequenze, e fa spazio per le voci, e roll off alcune frequenze basse in modo che basso e calcio hanno un posto per sedersi.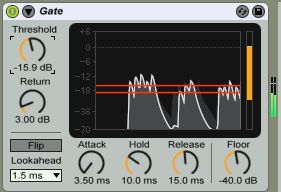 6. Use More Than One Step Sequencer Pattern!
Ho sentito un sacco di demo da persone che vengono con alcuni modelli step sequencer veramente malati. Ma si dimentica che è possibile creare più di un modello! se tu

7. Forgetting About Line Noise
Vecchi synth e anche nuovi synth hardware saranno spesso messo fuori un po 'di rumore di ronzio / di fondo che è udibile, anche mentre il synth è inattivo. se tu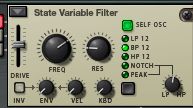 8. Forgetting to Save Patches!
Passate 2 ore su una patch di piombo che si trova perfettamente? Don
9. Use Sync As Much as You Can!
MIDI e Controllo Tensioni sia dare al produttore di sincronizzazione estremamente precisa tra più dispositivi. L'esecuzione di più modelli di sequencer senza sincronizzazione può suonare davvero disordinato, anche quando si
10. Adding Too Many Instruments!
La sua
11. Forgetting the Song Underneath All the Electronics
Nulla lascia dichiarazione più grande di silenzio. E, miscele che incorporano le aree musicali di strumentazione sparse, e il silenzio, attraverso agevolazioni tendono a catturare realmente l'attenzione di pubblico. Il generale, tacita regola è la più chiara la disposizione, il più intimo della canzone si imbatte. Esso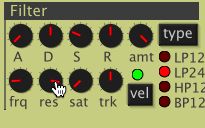 Conclusion
Da un grande potere derivano grandi responsabilità , soprattutto quando si tratta la canzone, in sé. E quello