Sintetizadores traer no sólo enormes, impresionantes orquestaciones de deleite sonoro, pero también traen flexibilidad y opciones a los productores nuevos y con experiencia. Sin embargo, al igual que todos los instrumentos, hay algunas grandes áreas en las que los sintetizadores pueden ser mal utilizados en una mezcla, si usted
1. Too Much Filter Resonance
Filtro de barrido es una tradición clásica en EDM, Trance, Techno y de todo tipo, pero a pesar de hacer esos filtros gritan suena increíble para algunas medidas, el silbido fuerte que se produce cuando se está sobreexcitado el filtro realmente puede ser molesto después de un tiempo. Filtrar Definitivamente barrido, y don
2. Mixing Synth Basses On Heaphones
Sintetizadores son capaces de golpear algunas frecuencias graves bajas. Mientras que el bajo que
3. Using the Same Patches Non-Stop

Un sintetizador es como cualquier instrumento, si cuentan con más de un parche específico, podría aburrir a su oyente. Concedido, parches graves pueden jugar a través de una canción, ya que mantienen una base sonora. Potenciales, almohadillas, arranca y cuerdas, sin embargo, cuando se juega a lo largo de toda la canción, sin interrupciones, puede dar a su oyente la impresión de la repetición e inducir el aburrimiento. Trate de reservar algunos parches / pistas de versos, algunos de los coros, y luego dejar algunos parches, como vísceras, al ser rociada ligeramente a lo largo de su pista.
4. Stacking Synth Basses
Ranurado con un par de parches de sintetizador de graves puede sonar increíble a través de auriculares, pero tan pronto como usted escuchar los parches de dos compiten jugando en uno encima de otro en el mismo rango de frecuencia, por los altavoces del club, o incluso monitores de estudio, es posible que escuche nada más el bajo. Pruebe con un arrojo, o un parche estilo de plomo, en lugar de un segundo bajo. Esto evitará que tu bajo en el lugar correcto, al tiempo que le da un poco de acompañamiento fresco de gama media.
5. Forgetting to Filter Those Big Pads!
Sintetizadores pueden crear gigante, secciones de cuerdas gruesas, barridos de resonancia, coros y mucho más. Pero, tenga en cuenta que el phatter la almohadilla, más espacio se realiza en su mezcla. Si te encuentras con esto, trate ya sea empleando un filtro de paso de banda para matar a algunas de las frecuencias altas, y hace que el espacio para las voces, y rodar algunas frecuencias bajas de manera que el bajo y Tiro tienen un lugar para sentarse.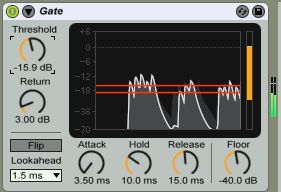 6. Use More Than One Step Sequencer Pattern!
He oído un montón de demos de las personas que vienen con algunos patrones paso secuenciador realmente enfermos. Pero, se olvidan de que se puede crear más de un patrón! si tu

7. Forgetting About Line Noise
Sintetizadores viejos e incluso nuevos sintetizadores hardware serán muchas veces postergar un poco de ruido de zumbido / fondo que es audible, incluso mientras el sintetizador está inactivo. si tu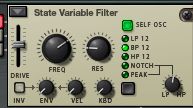 8. Forgetting to Save Patches!
Pasar 2 horas en un parche de plomo que se encuentra perfectamente? Don
9. Use Sync As Much as You Can!
MIDI y Control de Tensiones ambos dan el productor de sincronización muy precisa entre múltiples dispositivos. Ejecución de múltiples patrones Secuenciadores sin sincronización puede sonar muy complicado, incluso cuando usted
10. Adding Too Many Instruments!
Su
11. Forgetting the Song Underneath All the Electronics
Nada deja declaración más grande que el silencio. Y, mezclas que incorporan áreas musicales de instrumentación escasa, y el silencio, a través de rupturas tienden a capturar realmente la atención al público. El, regla tácita en general es el más ligero de la disposición, el más íntimo la canción se encuentra. Ello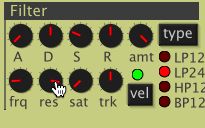 Conclusion
Un gran poder conlleva una gran responsabilidad, sobre todo cuando se trata de la canción, sí. Y eso