Synthesizer bringen nicht nur große, eindrucksvolle Inszenierungen von Schall Freude, aber auch Flexibilität mitbringen, und die Wahlen zu den erfahrenen und angehende Produzenten. Doch wie bei allen Instrumenten, gibt es einige große Bereiche, in denen Synthesizer können in einer Mischung missbraucht werden können, wenn Sie
1. Too Much Filter Resonance
Filter fegt ist ein klassischer Tradition in EDM, Trance und Techno aller Art, aber auch wenn der Vornahme dieser Filter schreien klingt erstaunlich für ein paar Maßnahmen, die lautes Pfeifen, die, wenn der Filter übersteuert kann wirklich ärgerlich nach einer Weile auf. Definitiv Filter-Sweep, und don
2. Mixing Synth Basses On Heaphones
Synthesizer sind in der Lage schlagen einige ernst zu niedrigen Frequenzen. Während die Bässe, die Sie
3. Using the Same Patches Non-Stop

Ein Synthesizer ist wie jedes Gerät, wenn Sie über über einen bestimmten Patch, können Sie Ihre Zuhörer trug. Zugegeben, Bass Patches können über einen Song zu spielen, da sie eine klangliche Fundament erhalten. Leads, Pads, zupft und Streicher, jedoch, wenn im ganzen Lied spielte, ohne Pausen, können Sie Ihre Zuhörer den Eindruck erwecken, der Wiederholung und Langeweile zu induzieren. Versuchen Sie, die Reservierung einige Patches / Spuren für Verse, einige für Chöre, und dann lassen Sie einige Patches, wie Innereien, auf die leichte Schulter gesamten Track streut werden.
4. Stacking Synth Basses
Einstechen mit ein paar Bass-Synth-Patches klingt erstaunlich, über Kopfhörer, aber sobald man die beiden konkurrierenden Patches spielen auf einander im selben Frequenzbereich, über Club-Lautsprecher, oder auch Studiomonitoren, können Sie nichts hören, hören, Bass. Versuchen Sie eine zupfen, oder ein Leitungsstil Patch anstelle eines zweiten Bass. Dies wird Ihren Bass an der richtigen Stelle zu halten, während noch geben Ihnen ein paar coole Mid-Range-Begleitung.
5. Forgetting to Filter Those Big Pads!
Synths können riesigen, dichten Streichergruppen, klangvolle Sweeps, Chöre und mehr zu schaffen. Aber bedenken Sie, dass die fetter das Kissen, nimmt in Ihrem Mix die mehr Raum in. Wenn Sie in diese laufen, versuchen Sie entweder unter Verwendung eines Bandpassfilter, um einige der hohen Frequenzen zu töten, und macht Platz für Gesang, und rollen einige niedrige Frequenzen, so dass Bass und Kick haben einen Platz zum Sitzen.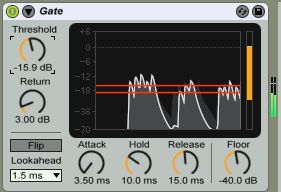 6. Use More Than One Step Sequencer Pattern!
Ich höre viele Demos von Menschen, die sich mit einigen wirklich krank Step-Sequenzer-Muster. Aber vergessen sie, dass Sie mehr als ein Muster zu erstellen! wenn du

7. Forgetting About Line Noise
Old Synths und sogar neue Hardware-Synthesizern wird oft abschrecken ein wenig hum / Hintergrundrauschen, das hörbar ist, auch während der Synthesizer im Leerlauf ist. wenn du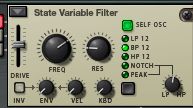 8. Forgetting to Save Patches!
Verbringen Sie 2 Stunden an der Leine Patch, der perfekt sitzt? Don
9. Use Sync As Much as You Can!
MIDI- und Steuerspannungen beide geben dem Hersteller äußerst präzise Synchronisation zwischen mehreren Geräten. Ausführen mehrerer Muster Sequenzer ohne Sync kann klingen wirklich chaotisch, auch wenn Sie
10. Adding Too Many Instruments!
Seine
11. Forgetting the Song Underneath All the Electronics
Nichts lässt größere Aussage als Schweigen. Und Mischungen, die musikalischen Bereichen spärliche Instrumentierung, und Stille zu übernehmen, durch Brüche neigen dazu, das Publikum Aufmerksamkeit wirklich zu erfassen. Die allgemeine, unausgesprochene Regel ist das Feuerzeug die Anordnung kommt das intimere das Lied über. Es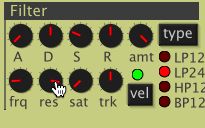 Conclusion
Mit großer Macht kommt große Verantwortung, vor allem, wenn es um den Song, selbst kommt. Und das