تخليق تجلب فحسب، التوزيعات الموسيقية الرائعة ضخمة من فرحة الصوتية، ولكن أيضا أنها تجلب المرونة، والخيارات لمنتجي المخضرمين والناشئين. ومع ذلك، مثل كل الأدوات، وهناك بعض المناطق الكبيرة حيث يمكن أن يساء استخدامها المزج في المزيج، إذا كان
1. Too Much Filter Resonance
مرشح تجتاح هو تقليد كلاسيكي في التنظيم الإداري، والغيبوبة، وتكنو من جميع الأنواع، ولكن على الرغم من اتخاذ هذه الفلاتر تصرخ تبدو مذهلة لعدد قليل من التدابير، صفير عال الذي يحدث عندما يتم overdriven مرشح يمكن حقا الحصول على مزعج بعد حين. تصفية بالتأكيد الاجتياح، ودون
2. Mixing Synth Basses On Heaphones
تخليق قادرة على ضرب بعض الترددات المنخفضة على محمل الجد. في حين أن باس أنك
3. Using the Same Patches Non-Stop

المزج هو مثل أي أداة، إذا كنت يضم أكثر من رقعة محددة، قد تحمل المستمع الخاص بك. يمكن منح، والبقع باس يلعب في جميع أنحاء أغنية، كما أنها تحافظ على أساس الصوتية. يؤدي، منصات، العزوم والسلاسل، ولكن عندما لعبت في جميع أنحاء الأغنية كلها، مع عدم وجود فواصل، يمكن أن تعطي المستمع الخاص الانطباع من التكرار وحمل الملل. محاولة حجز بعض بقع / المسارات للآيات، لبعض الجوقات، ومن ثم ترك بعض البقع، مثل العزوم، ليتم رشها طفيفة طوال المسار الخاص بك.
4. Stacking Synth Basses
الحز مع اثنين من بقع باس موالفة قد يبدو مذهلا عبر سماعات الرأس، ولكن بمجرد سماع بقع المتنافسين اللعب على رأس واحد آخر في نفس النطاق الترددي، عبر مكبرات النادي، أو حتى شاشات الاستوديو، قد تسمع شيئا ولكن باس. محاولة نتف، أو نمط التصحيح الرصاص، بدلا من باس الثاني. هذا وسوف تبقي باس الخاص في المكان المناسب، في حين لا تزال تعطي لك بعض متوسطة المدى باردة مرافقة.
5. Forgetting to Filter Those Big Pads!
يمكن قشطه خلق العملاقة، أقسام سلسلة سميكة، والاحتلالات الرنانة، جوقات وأكثر من ذلك. ولكن، أن نضع في اعتبارنا أن phatter لوحة، ومجالا أوسع في يستغرق في المزيج الخاص بك. إذا قمت بتشغيل إلى ذلك، حاول إما توظيف مرشح تمرير الفرقة لقتل بعض الترددات العالية، وتتيح المجال أمام غناء، وينقلب من بعض الترددات المنخفضة بحيث باس وركلة لديهم مكان للجلوس.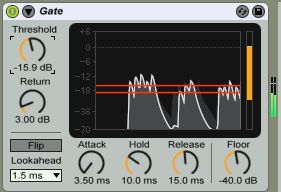 6. Use More Than One Step Sequencer Pattern!
أسمع الكثير من العروض من الناس الذين يأتون مع بعض أنماط خطوة المنظم مريضة حقا. ولكن، فإنهم ينسون أنه يمكنك إنشاء نمط أكثر من واحد! اذا أنت

7. Forgetting About Line Noise
سوف قشطه القديمة وقشطه الأجهزة حتى جديدة وضعت في كثير من الأحيان خارج همهمة الضوضاء / الخلفية القليل الذي هو مسموع، حتى في الوقت الذي موالفة خاملا. اذا أنت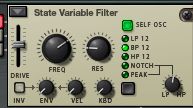 8. Forgetting to Save Patches!
تنفق 2 ساعة على التصحيح الرئيسي الذي يجلس تماما؟ دون
9. Use Sync As Much as You Can!
MIDI ومراقبة الفولتية على حد سواء إعطاء المنتج تزامن دقيق للغاية بين أجهزة متعددة. تشغيل أنماط متعددة التعاقب دون المزامنة يمكن أن يبدو فوضوي حقا، حتى عندما كنت
10. Adding Too Many Instruments!
انها
11. Forgetting the Song Underneath All the Electronics
لا شيء ولا يترك بيان أكبر من الصمت. و، يمزج التي تضم مناطق الموسيقية من الأجهزة متفرق، والصمت، من خلال فواصل تميل لالتقاط حقا انتباه الجمهور. و، وسيادة غير معلن العامة هي أخف وزنا والترتيب، وأكثر حميمية الأغنية تأتي عبر. هو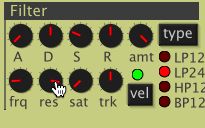 Conclusion
مع القوة الكبيرة تأتي مسؤولية كبيرة، خصوصا عندما يتعلق الأمر إلى الأغنية نفسها. و، أن