Este artigo tem
1 - Get Down to Business. Don't Hesitate.
Em primeiro lugar, pergunte a si mesmo algumas perguntas simples. "Será que eu realmente quero" e "Estou realmente pronto?" A dúvida é o principal inimigo. Se você decidiu compartilhar suas ideias com o mundo, faça-o sem hesitação. Não é preciso esperar para o
2 - Mixing and Mastering Quality Control
Uma vez
Arranja um par de bons falantes e fones de ouvido, tente encontrar uma maneira de testar os registros em um estúdio, no clube, no carro e em outros locais, só para ter certeza que soa
3 - Make Your Own Decisions
Se você é um DJ ou produtor musical com a experiência que é ainda melhor, mas se você don
4 - Limited Budget Creative Branding & Design
Um bom design é o rosto de sua música. Branding é como um corpo. Você precisa mostrar às pessoas uma boa e atraente
5 - Build a Team And Develop Together
Como eu mencionei acima,
Se você tem boa qualidade e música, e se você tiver uma carteira já, compartilhá-lo com alguns artistas visuais e perguntar se eles estão interessados ​​em cooperação. Você precisa ter boa apresentação e deixá-los saber o que você pode oferecer em troca, se o seu orçamento está apertado. Sinta-se livre para usar Vimeo ou Behance para encontrar artistas visuais interessantes. Talvez eles vão ser inspirados por sua música e ideias de seu rótulo, de modo que você será capaz de construir uma parceria mutuamente benéfica e ganhar prêmios, como o Vimeo ou material Picks estrear seu vídeo no Jay Z
6. Think Like a Futurist. How Will Your Records Sound in 10 Years?
Você quer criar uma etiqueta com a música que será relevante apenas agora ou você está tentando criar versões que podem ser interessantes para os ouvintes, mesmo em 5 ou 10 anos? Há uma série de tendências e gráficos, mas há
7. Cooperate With Other Brands
Não há necessidade de ter medo de cooperar com marcas e empresas, tentar usar essa experiência de uma forma positiva e encontrar benefícios para ambos os lados. Se você já tem 4
Aqui
Leia nossa revisão do Código aqui.
Veja o vídeo da M-Audio Código com música de Histibe aqui: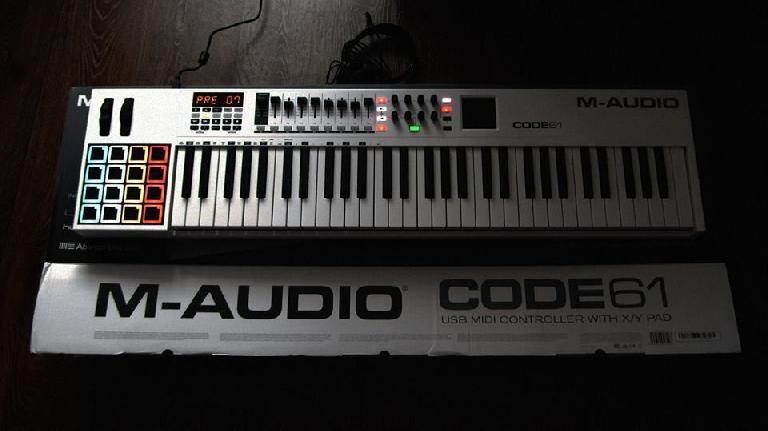 8. Collaborating With New Producers Brings New Experience and Promotional Opportunities
É fácil para muitos de nós a sentir ... mas tente não
9. Feeling Lost? Take a Break and Re-Create Yourself
Às vezes nós
10. The End of Your Road?
Quase todo mundo quer beneficiar de
Você pode receber apoio de mídia respeitável ou DJ para agora e após isso, você pode seguir em frente e encontrar mais algumas oportunidades e canais para os seus lançamentos musicais. Apenas don
Interessado em aprender mais sobre o lado comercial da música? este