Questo articolo ha
1 - Get Down to Business. Don't Hesitate.
In primo luogo, porsi alcune semplici domande. "Ho bisogno!" E "Sono davvero pronto?" Il dubbio è il nemico principale. Se avete deciso di condividere le tue idee con il mondo, farlo senza esitazione. Non c'è bisogno di aspettare il
2 - Mixing and Mastering Quality Control
Una volta
Procuratevi un paio di buone altoparlanti e cuffie, cercare di trovare un modo per testare i record in uno studio, nel club, in macchina e in altri luoghi, solo per assicurarsi che suona
3 - Make Your Own Decisions
Se sei un DJ o produttore musicale con l'esperienza che è ancora meglio, ma se don
4 - Limited Budget Creative Branding & Design
Un buon design è il volto della vostra musica. Branding è come un corpo. Hai bisogno di mostrare alla gente una buona e attraente
5 - Build a Team And Develop Together
Come ho detto sopra,
Se si dispone di buona qualità e la musica, e se si dispone già di un portafoglio, condividerla con alcuni artisti visivi e chiedere se sono interessati alla cooperazione. Avrete bisogno di avere una buona presentazione e far loro sapere che cosa si può offrire in cambio se il vostro budget è limitato. Sentitevi liberi di usare Vimeo o Behance di trovare artisti visivi interessanti. Forse saranno ispirati dalla tua musica e le idee della vostra etichetta, in modo da essere in grado di costruire un partenariato reciprocamente vantaggioso e vincere premi, come Vimeo Stuff Picks o presentato in anteprima il video su Jay-Z
6. Think Like a Futurist. How Will Your Records Sound in 10 Years?
Vuoi creare un'etichetta con la musica che sarà rilevante solo ora o si sta cercando di creare versioni che possono essere interessanti per gli ascoltatori, anche in 5 o 10 anni? Ci sono un sacco di tendenze e grafici, ma ci
7. Cooperate With Other Brands
Non c'è bisogno di avere paura di collaborare con marchi e aziende, tenta di utilizzare questa esperienza in modo positivo e trovare benefici per entrambe le parti. Se si dispone già di 4
Qui
Leggi la nostra recensione del codice qui.
Guarda il video di M-Audio Codice con musica di Histibe qui: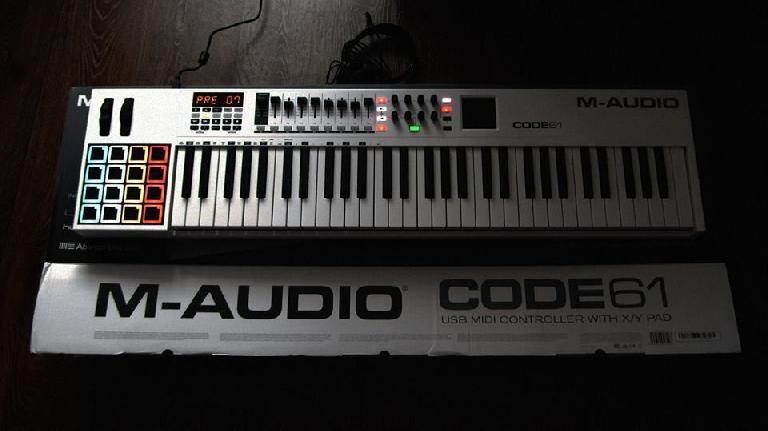 8. Collaborating With New Producers Brings New Experience and Promotional Opportunities
E 'facile per molti di noi a sentire ... ma cercate di non
9. Feeling Lost? Take a Break and Re-Create Yourself
A volte ci
10. The End of Your Road?
Quasi tutti vogliono beneficiare di
È possibile ricevere supporto da un supporto affidabile e DJ per ora e dopo questo si può andare avanti e trovare alcuni più opportunità e tirocini per le vostre uscite discografiche. Proprio don
Interessati a saperne di più sul lato business della musica? Questo