Cet article a
1 - Get Down to Business. Don't Hesitate.
Tout d'abord, posez-vous quelques questions simples. "Dois-je le veux vraiment» et «Suis-je vraiment prêt?" Le doute est l'ennemi principal. Si vous avez décidé de partager vos idées avec le monde, le faire sans hésitation. Pas besoin d'attendre pour le
2 - Mixing and Mastering Quality Control
Une seul fois
Procurez-vous une paire de bons haut-parleurs et du casque, essayez de trouver un moyen de tester les enregistrements dans un studio, dans le club, dans la voiture et d'autres endroits, juste pour vous assurer qu'il n'y paraît
3 - Make Your Own Decisions
Si vous êtes un DJ ou producteur de musique avec l'expérience qui est encore mieux, mais si vous don
4 - Limited Budget Creative Branding & Design
Un bon design est le visage de votre musique. La marque est comme un corps. Vous avez besoin de montrer aux gens une bonne et attrayant
5 - Build a Team And Develop Together
Comme je l'ai mentionné ci-dessus, il
Si vous avez une bonne et la qualité de la musique, et si vous avez un portefeuille déjà , partager avec des artistes visuels et demander si ils sont intéressés à la coopération. Vous aurez besoin d'avoir une bonne présentation et leur faire savoir ce que vous pouvez offrir en retour, si votre budget est serré. Sentez-vous libre d'utiliser ou Vimeo Behance de trouver des artistes visuels intéressants. Peut-être qu'ils seront inspirés par votre musique et vos idées de votre étiquette, vous serez donc en mesure de construire un partenariat mutuellement bénéfique et de gagner des récompenses, comme Vimeo Stuff Picks ou Premiere votre vidéo sur Jay Z
6. Think Like a Futurist. How Will Your Records Sound in 10 Years?
Voulez-vous créer une étiquette avec de la musique qui sera pertinente en ce moment ou que vous essayez de créer des rejets qui peuvent être intéressants pour les auditeurs, même dans 5 ou 10 ans? Il ya beaucoup de tendances et des graphiques, mais il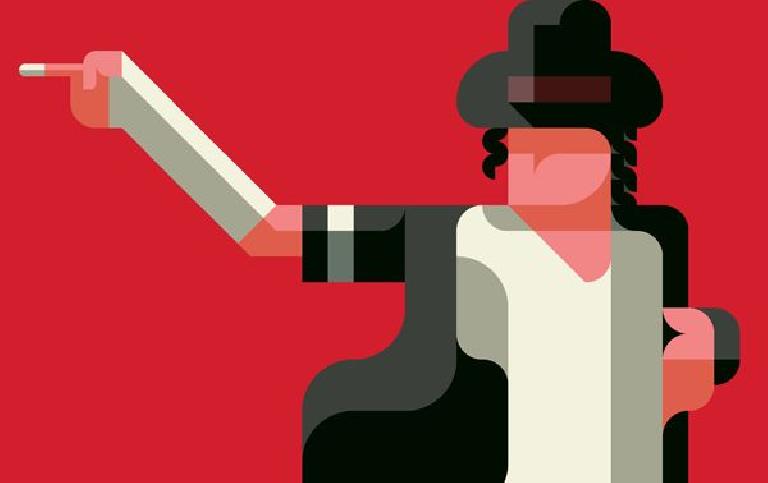 Michael Jackson a parlé de faire de la musique qui est intemporel et peut devenir une partie de l'histoire.
7. Cooperate With Other Brands
Pas besoin d'avoir peur de coopérer avec les marques et les entreprises, essayez d'utiliser cette expérience de façon positive et de trouver des avantages pour les deux parties. Si vous avez déjà 4
Ici
Lisez notre revue du Code ici.
Voir la vidéo de M-Audio code mettant en vedette la musique de Histibe ici: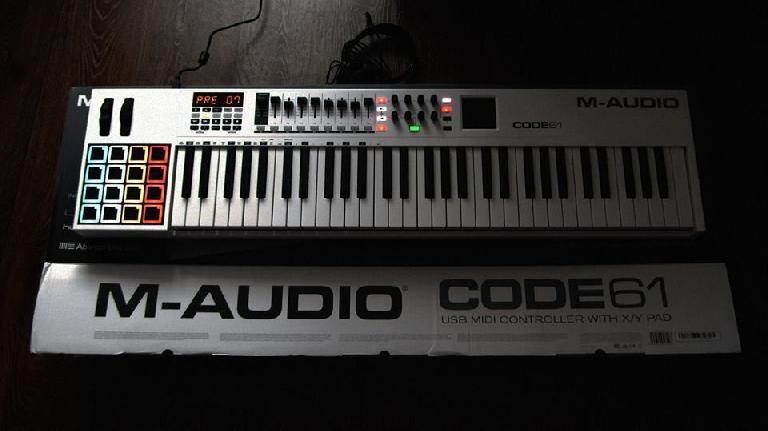 8. Collaborating With New Producers Brings New Experience and Promotional Opportunities
Il est facile pour beaucoup d'entre nous de se sentir ... mais essayez de ne pas
9. Feeling Lost? Take a Break and Re-Create Yourself
Parfois, nous
10. The End of Your Road?
Presque tout le monde veut profiter de
Vous pouvez recevoir le soutien de médias de renom ou DJ pour l'instant et après cela, vous pouvez aller de l'avant et de trouver certains plus d'opportunités et des stages pour vos communiqués de musique. Juste don
Vous voulez en savoir plus sur le côté business de la musique? Ce