Este artículo tiene
1 - Get Down to Business. Don't Hesitate.
En primer lugar, hágase algunas preguntas simples. "¿Realmente quiero" y "¿Estoy realmente listo?" La duda es el principal enemigo. Si ha decidido compartir sus ideas con el mundo, hacerlo sin dudarlo. No hay necesidad de esperar a que el
2 - Mixing and Mastering Quality Control
Una vez que
Consiga un buen par de altavoces y auriculares, tratar de encontrar una manera de probar los registros en un estudio, en el club, en el coche y otros lugares, sólo para asegurarse de que suena
3 - Make Your Own Decisions
Si usted es un DJ o productor de música con experiencia que es aún mejor, pero si usted don
4 - Limited Budget Creative Branding & Design
Un buen diseño es la cara de su música. La marca es como un cuerpo. Es necesario mostrar a la gente una buena y atractiva
5 - Build a Team And Develop Together
Como he mencionado anteriormente,
Si usted tiene la música buena y de calidad, y si usted tiene una cartera ya, compartirlo con algunos artistas visuales y pregunte si están interesados ​​en la cooperación. Usted tendrá que tener una buena presentación y hacerles saber lo que usted puede ofrecer a cambio si su presupuesto es ajustado. Siéntase libre de utilizar Vimeo o Behance encontrar interesantes artistas visuales. Tal vez ellos se inspiraron en su música y las ideas de la etiqueta, por lo que será capaz de construir una asociación de beneficio mutuo y ganar premios, como Vimeo Cosas Picks o estrenará su vídeo sobre Jay Z
6. Think Like a Futurist. How Will Your Records Sound in 10 Years?
¿Quieres crear una etiqueta con la música que será relevante en este momento o que se está tratando de crear versiones que pueden ser interesantes para los oyentes, incluso en 5 o 10 años? Hay una gran cantidad de tendencias y gráficos, pero hay
7. Cooperate With Other Brands
No hay necesidad de tener miedo de cooperar con marcas y empresas, trate de utilizar esta experiencia de una manera positiva y encontrar beneficios para ambas partes. Si ya dispone de 4
Aquí
Lea nuestra revisión del Código de aquí.
Vea el video de M-Audio Código con música de Histibe aquí: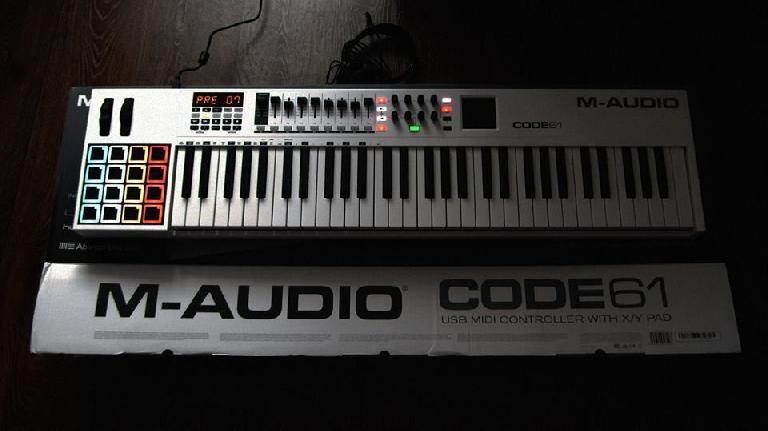 8. Collaborating With New Producers Brings New Experience and Promotional Opportunities
Es fácil para muchos de nosotros que se sienten ... pero no para tratar de
9. Feeling Lost? Take a Break and Re-Create Yourself
Algunas veces nosotros
10. The End of Your Road?
Casi todo el mundo quiere beneficiarse de
Usted puede recibir el apoyo de los medios de comunicación de buena reputación o DJ para ahora y después de esto se puede avanzar y encontrar más oportunidades y colocaciones para sus lanzamientos de la música. Sólo don
Interesado en aprender más sobre el lado del negocio de la música? Esta