Dieser Artikel hat
1 - Get Down to Business. Don't Hesitate.
Zunächst fragen Sie sich ein paar einfache Fragen. "Will ich wirklich es" und "Bin ich wirklich bereit?" Der Zweifel ist der Hauptfeind. Wenn Sie sich entschieden, um Ihre Ideen mit anderen zu teilen, tun Sie es, ohne zu zögern. Keine Notwendigkeit, für die Wartezeit
2 - Mixing and Mastering Quality Control
Einmal
Holen Sie sich ein Paar gute Lautsprecher und Kopfhörer, versuchen, einen Weg, um Datensätze in einem Studio testen zu finden, im Club, im Auto und an anderen Standorten, nur sicherstellen, dass es klingt
3 - Make Your Own Decisions
Wenn Sie ein DJ oder Musikproduzent mit der Erfahrung, die noch besser ist, aber wenn Sie don sind
4 - Limited Budget Creative Branding & Design
Gutes Design ist das Gesicht Ihrer Musik. Branding ist wie ein Körper. Sie müssen den Menschen zeigen, eine gute und attraktive
5 - Build a Team And Develop Together
Wie ich bereits erwähnt, ist es
Wenn Sie gute und qualitativ hochwertige Musik, und wenn Sie ein Portfolio bereits haben, teilen Sie es mit einigen bildende Künstler und fragen, ob sie an einer Zusammenarbeit interessiert sind. Sie müssen gute Präsentation haben und sie wissen lassen, was Sie als Gegenleistung anzubieten, wenn Ihr Budget knapp ist. Zögern Sie nicht, Vimeo oder Behance verwenden, um interessante visuelle Künstler zu finden. Vielleicht werden sie durch Ihre Musik und Ideen Ihres Etikett inspiriert werden, so dass Sie in der Lage, eine für beide Seiten vorteilhafte Partnerschaft aufzubauen und zu gewinnen Auszeichnungen, wie Vimeo Stuff Picks oder Premiere Ihr Video auf Jay Z
6. Think Like a Futurist. How Will Your Records Sound in 10 Years?
Haben Sie ein Etikett mit der Musik, die relevant sein wird gerade jetzt, oder Sie versuchen, Releases, die für die Zuhörer interessant, auch in 5 oder 10 Jahren sein kann, zu erstellen sind, erstellen? Es gibt eine Menge von Trends und Diagrammen, aber es
7. Cooperate With Other Brands
Keine Angst vor der Zusammenarbeit mit Marken und Unternehmen zu sein, versuchen Sie, diese Erfahrung in einer positiven Weise zu verwenden und finden Sie Vorteile für beide Seiten. Wenn Sie bereits über 4
Hier
Lesen Sie unseren Bericht von Kodex hier.
Sehen Sie das Video von M-Audio-Code mit Histibe Musik hier: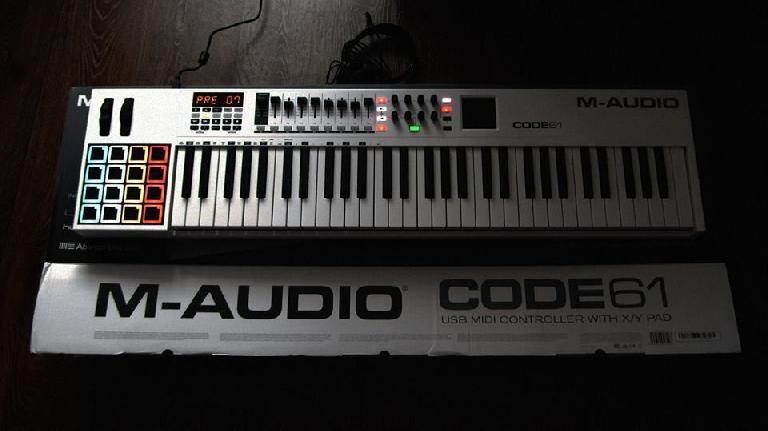 8. Collaborating With New Producers Brings New Experience and Promotional Opportunities
Es ist einfach für viele von uns fühlen ... aber versuchen Sie nicht,
9. Feeling Lost? Take a Break and Re-Create Yourself
Manchmal sind wir
10. The End of Your Road?
Fast jeder will profitieren
Sie können Unterstützung von namhaften Medien oder DJ für jetzt erhalten und nach diesem können Sie vorwärts zu bewegen und finden Sie einige mehr Möglichkeiten und Platzierungen für Ihre Musik-Releases. Nur don
Sie interessieren sich für das Lernen mehr über die geschäftliche Seite der Musik? Dies