I've got a confession… I'm a synthaholic! As much as I wade in the virtual instrument waters on a daily basis, I don't think anything will ever dull the excitement I get from opening up a shiny new conglomeration of keys, buttons, knobs, and patch chords.
When our editor in chief Rounik Sethi gave me the most dangerous article I'd ever write, I didn't realize how quickly I could spend about $10,000. After sitting down and thinking about it, here are 10 top synths that can be had for under the $1,000 mark... in no particular order.
Teenage Engineering OP-1

My first stop in my virtual shopping spree would be to pick up a Teenage Engineering OP-1. This keyboard does just about everything. Synthesis? Check. String modeling? Check. Sampling? Check. 4 track recording and sequencing? Check. It can even pick up FM radio for sampling purposes and has physical attachments to make this into a synth that Rube Goldberg would be proud of.
Yamaha Reface CS

The Reface series is one of my favorite developments in keyboard products in recent history. The CS is a great entry, giving you a foot into the analog modeled synth world at an extremely affordable price. It's portable, battery powered, and the perfect 'first synth' for someone just getting into synthesis.
Korg minilogue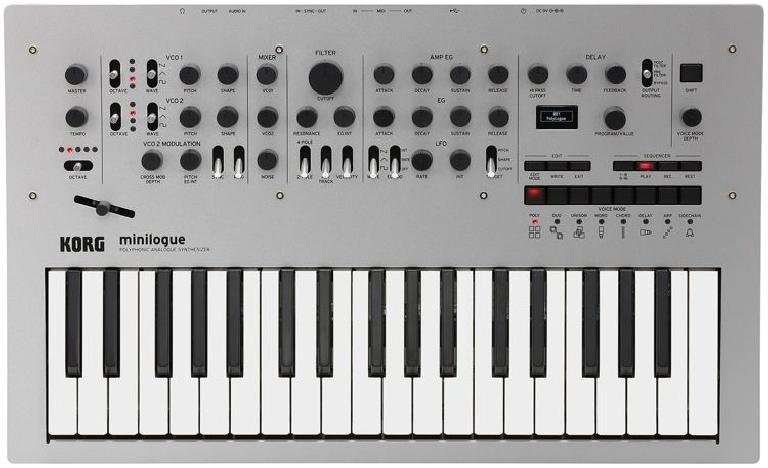 I think that my favorite line from our review of the Korg minilogue holds true. It's what we'd get if Apple decided to get into the analog synthesizer business. It's an extremely powerful synthesizer in a spectacularly portable format, and it's a ton of fun to play. You can go from space to bass-ey in seconds.
Yamaha Reface DX

An FM synthesizer with 4 operators that is battery powered, has built-in speakers, and can fit in your backpack? Yes, please. The Reface DX is the first in the Yamaha Reface series that I picked up immediately after reviewing it and I haven't looked back. This synth literally stays in my living room on my coffee table and I find myself getting endless joy from picking it up and tweaking it on a daily basis.
Korg MS-20 Mini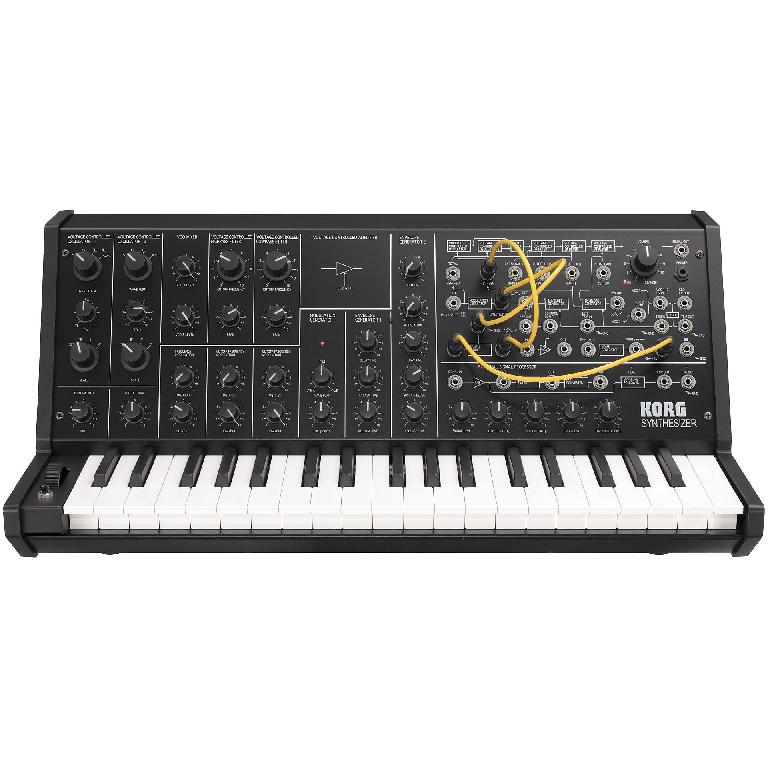 Want to set a foot into the Eurorack/Modular synth world but afraid you'll fall in the deep end? Take half a step in with the MS-20 mini. This synth is 'semi-modular' meaning that it has oscillator and modulation control with knobs like a typical analog synth but also includes a patch bay that you connect with cables. This synth may be 'mini', but there is absolutely nothing mini about the sound it can create.
Moog Sub Phatty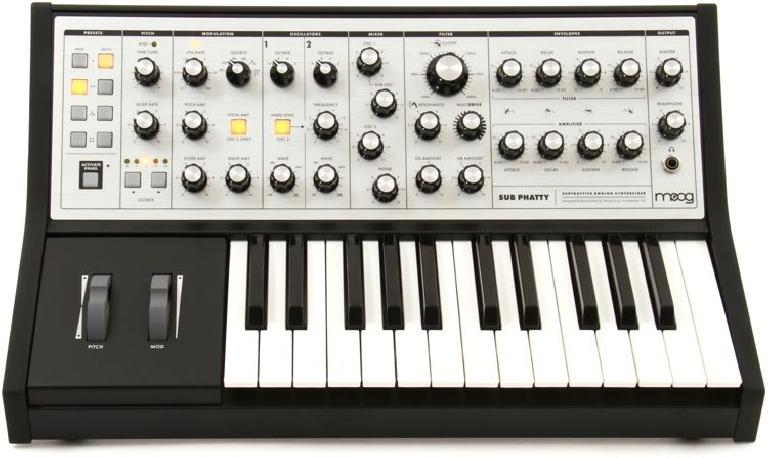 If you want to get a taste of one of the most iconic sounds in synthesizer history, you've got to try a Moog. The Sub Phatty may be the only standard subtractive Moog synth that you can touch under a grand, but don't let the price point fool you. This two-oscillator beast can rattle the fillings from your teeth and get the police called on you on a daily basis.
Behringer Deepmind 12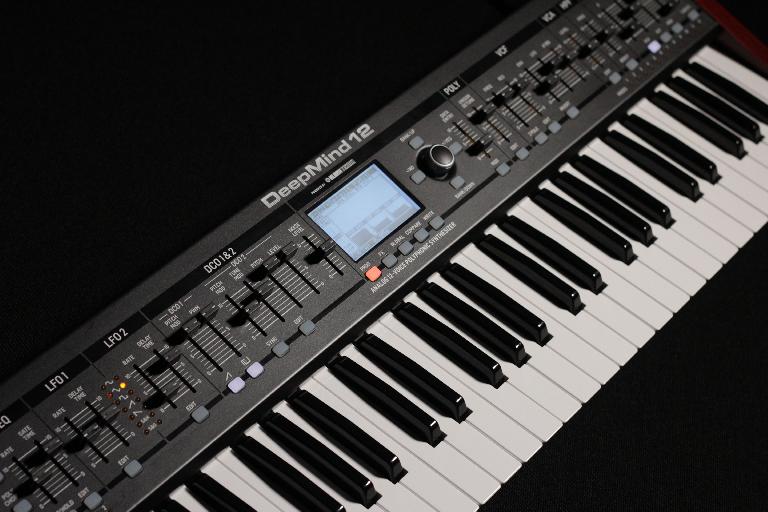 Could the Deepmind be the most anticipated synth in recent memory? From the amount of chatter online, you'd think so! Behringer has come back in a big way in the last 5 years. The quality of their X32 line of mixers is unparalleled for the price and feature point, so I have to be honest—I'm absolutely freaking out about the possibility of them designing a synth. If they do for us half of what they did for the mixing world with the X32, we keyboard players are in for a real treat.
Moog Mother 32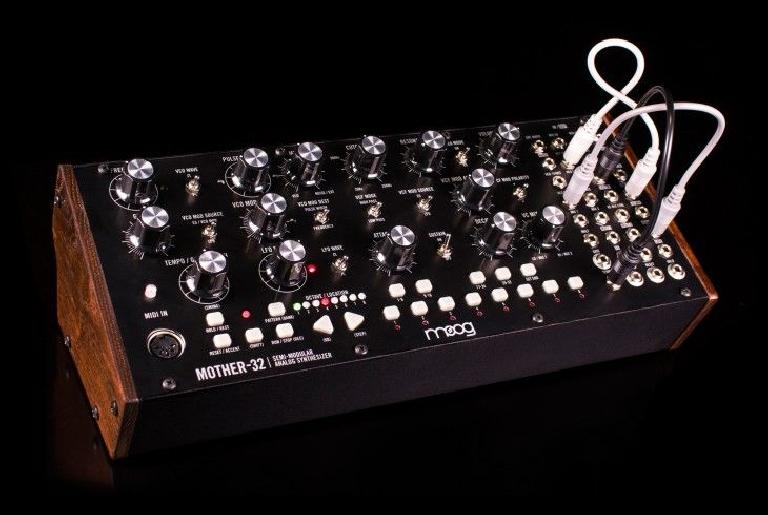 The Mother 32 is proof that you don't have to sell a kidney to start down the path of modular synthesis. For well under a grand you can pick up a Mother 32 and a MIDI controller to play it traditionally (but where's the fun in that?). The Mother series is stackable in tiers and maddeningly addictive. Once you spend your first hour patching things together, you'll already feel you've 'outgrown' a single unit and start eyeing other tiers and rack expansions. A truly dangerous experience!
Dave Smith Instruments Mopho x4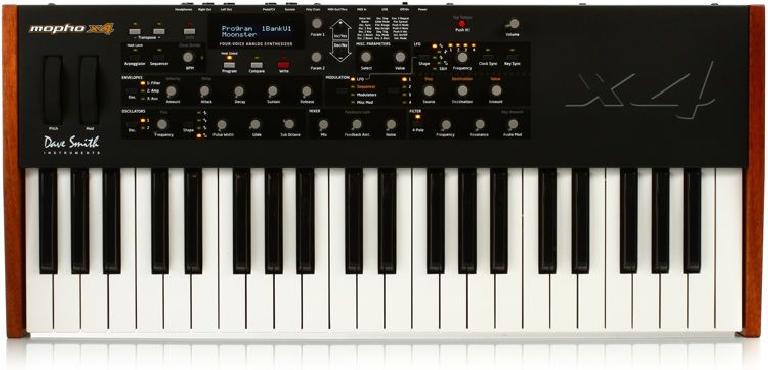 There's no denying it, Dave Smith Instruments synths have a sound. There are not a ton of them out there that can be had on a budget, but the Mopho is (if only by $1) under a grand and well worth it. It's a 4-voice analog synth with a 100% analog signal path. You can even chain together Tetra expansion units to increase the voice count, so it's a truly expandable synth that can grow with you as your needs grow. An incredible offering from one of the inventors of MIDI.
ALL of the Korg volca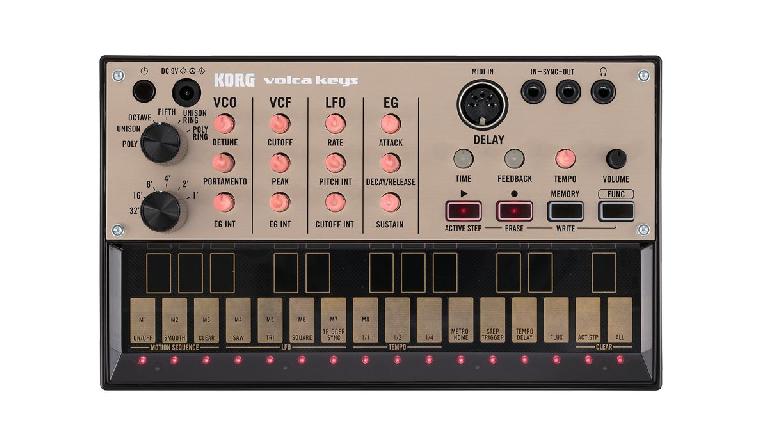 Yep, I've done the math and you can pick up ALL of the volca synths for under a thousand bucks. The analog bass synth module and sequencer is the most fun you'll ever have laying down a bass line for sure. The analog loop synthesizer has 3 self tuning oscillators and nearly everything on it is able to be automated, giving it a gigantic sound for such a small package. If you want to be completely blown away, check out the volca sample and see how you can create an entire sequence from a single sample tweaked out to the nth degree. It's insane how much music can come from a single, tiny source. Finally, the volca FM is such a powerful representation of the original Yamaha DX7 keyboard that it can actually accept original DX7 patch data. You could pick up all of the Volca keys and still have enough for a portable MIDI controller to pair with each one!
Conclusion
There are a lot of ways to spend $1,000 in this world, but I think I've just outlined ten of the best. Who needs food and shelter when you've got analog synthesizers?