10 Essential Tips & Tricks For FL Studio.
Take a quick tour of FL Studio with Olof Ljungvall who shares 10 of his favorite tips for Image Line's FL Studio.
FL Studio by Image-Line is a prominent choice of software among many producers and songwriters. It has played a pivotal role in the creation of numerous successful songs and commercial projects since its inception in the late nineties. Its streamlined and sleek user interface hides a depth of advanced features and settings designed to make workflow more efficient and productive.
This article will highlight some of the many details that make FL Studio the versatile and intuitive DAW that it is, and hopefully teach you something new in the process.
1—Dump Score Log To Selected Track.
Have you ever found yourself playing around on a MIDI keyboard and forgetting to hit record? And now you can't remember the melody or chord progression you came up with? Luckily, FL Studio records any MIDI input for up to 30 minutes and can be restored to the piano roll. In order to recover your MIDI, go to Tools > Dump Score Log To Selected Track.
Once this has been selected, the last recorded MIDI for the picked interval will appear in the piano roll. The MIDI might require some editing or quantization —Option-Q (Mac) or Alt-Q (PC) —to be perfect, but at least it's not lost.
2—Performance Optimization
If you're working on a project with several demanding VSTs and plugins running at the same time, chances are you might have encountered what is referred to as buffer underrun. This is when you start hearing clicks and your audio begins to stutter when it plays, and is usually due to the CPU being overloaded. Experiencing CPU overload can drastically slow down your workflow, and in some cases lead to the project freezing. One way in which some producers attempt to prevent their CPU from overloading is to export the audio, drag in the WAV file and then delete the VST or plugin. This can work very well, but presents a problem as you're now unable to edit the MIDI of the audio. Thankfully, there are a few steps that you can take to reduce the load on your CPU without needing to delete any VSTs.
The first step is to make sure that you properly close the plugin interface. It's very easy to simply click in an area outside the interface for it to get hidden. The problem with this is that the interface is still open, just hidden behind other elements, and thus still consumes CPU power. A quick way to close all open plugin windows is to View Menu > Close all plugin windows.
Another neat feature is Smart Disable. When this is enabled, any plugin or VST that is not creating any sound will be turned off. For instance, if you have a demanding synth plugin that only plays in a few sections of your track, the Smart Disable feature will stop it from running when it's not being played, in turn reducing its power consumption. To activate Smart Disable for an individual plugin, visit the plugin wrapper (the top section/menu of the plugin) and click on the down-pointing arrow to access the menu. From here, select Smart Disable under CPU. If you wish to turn on Smart Disable globally, meaning it will affect all plugins, then go to Tools > Macros > Misc > Switch Smart Disable For All Plugins.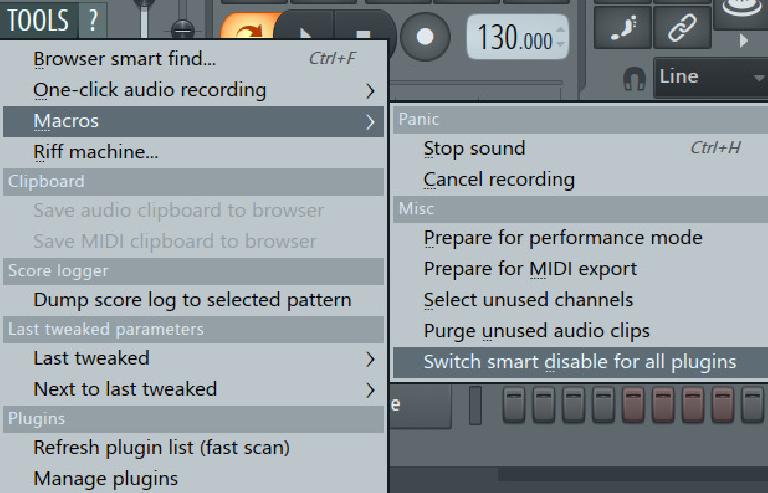 3—Adding Scales.
If you're looking to work in a certain scale, like a harmonic minor, you can go to the Stamp icon within the piano roll. Pressing this brings up a menu of various minor and melodic scales that you can use by dragging them into the piano roll. On the topic of scales, if you tend to use your keyboard as MIDI input in FL, you can right-click on the "Typing Keyboard" icon next to the BPM indicator to select a scale layout. This will make it so that every key pressed on your keyboard will be locked in the selected key.
4—Turning Patterns and Samples Unique.
If you have a pattern or audio sample that you want to change without affecting the original version, the best way to do so is by cloning the pattern or turning the audio file unique. This will allow you to change and alter the pattern, such as changing a chord progression or melody, without making any changes to the original pattern.
5—Converting Audio To MIDI.
Audio files in FL Studio can be converted into MIDI notes. This is especially useful if you have a pre-recorded audio clip of a melody or chord progression to which you want to add another element, like a bass line.
The first step is to make sure that there is an empty pattern and a plugin to which the notes will be sent. The desired pattern needs to be selected while undertaking the following steps.
To find the MIDI, go to the top left corner of the audio clip and click on the wave icon. This will bring up a menu with several options. Click on the Edit Sample option to open Edison. Once Edison is open, click on the Tool icon to bring up the settings. From here, go to Analysis and select Convert to score and dump to piano roll. The MIDI will now appear in the pattern that you've previously created.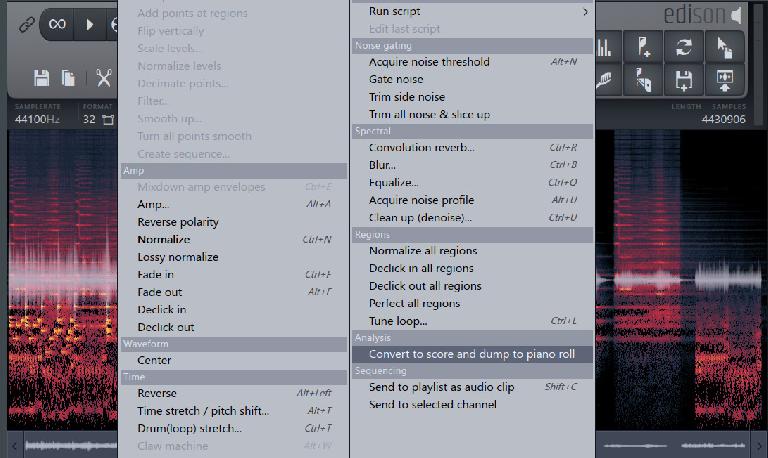 6—Automation Clip Scaling.
Automation is a tool that allows you to control various parameters linked to plugins or the interface, such as volume, delay, reverb, etc. Controlling automation consists of adding and adjusting points on the automation clip to achieve the desired effect. Sometimes if you have a lot of points added to the automation clip, it can be a tedious process to manually move each point up or down. This can be avoided by clicking on the icon in the top left corner and selecting Articulation Tools. From here, select Scale Levels. This feature will allow you to adjust all points at once. Additional adjustment tools, such as Smooth Up and Normalize Levels can also be found within the Articulation Tools.
Sometimes there is the need to automate a particular parameter within a third-party plugin or VST, such as the cut-off. At first, this can be a bit tricky as there is usually no button to click on in order to create the automation clip. However, there is a way around this. Simply adjust the parameter you want to automate and then head to Tools > Last Tweaked > Create Automation Clip.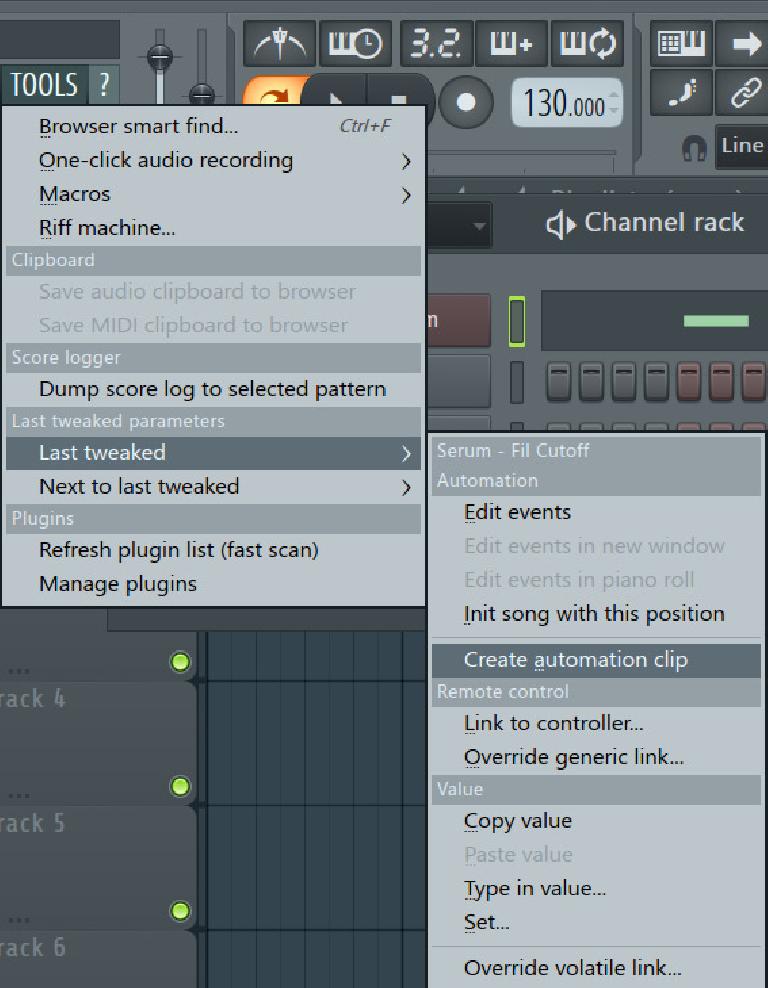 7—Humanizing MIDI Input
A great way to quickly add more of a human element to your MIDI or notes in the piano roll is by pressing Option-R (Mac) or Alt-R (PC). This brings up a randomization tool that allows you to promptly adjust the levels of velocity, panning, and release. Combining this with Option-S (Mac) or Alt-S (PC) to add strum, will help create a more realistic audio output.
8—Exporting MIDI and Trackouts.
Exporting MIDI and track-outs (a.k.a stems) might be straightforward for most seasoned FL users, but at the start, it can be a bit difficult to know how to do it.
In order to export MIDI, you first need to prepare it. This is done by going to Tools > Macros > Prepare for MIDI export. Selecting this will turn all your channels into MIDI Out channels, something that cannot be undone. Once you've clicked on approve, go to File > Export > MIDI File.
When it comes to exporting track-outs, there are a few ways to go about it. Trackouts are each channel exported individually and are useful when it comes to mixing or if the track has to be rearranged in a different DAW. The easiest, and perhaps the fastest way to export track-outs is to first assign each audio to a separate mixer channel. After this, go to File > Export > WAV. Add a name for the file and press continue. This will bring up the final render settings page. Click on Split Mixer Tracks under Miscellaneous. By doing this, each individual channel will be exported separately.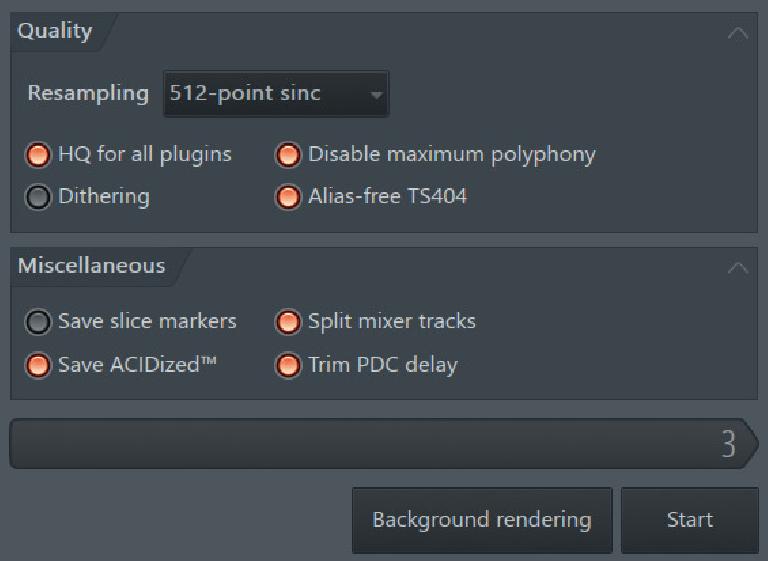 9—Splitting Patterns
If you've used the same pattern for a range of channels, then you can select Split By Channel so that each individual channel and sound is laid out. This makes it a lot more convenient to arrange your track as you can move each channel around.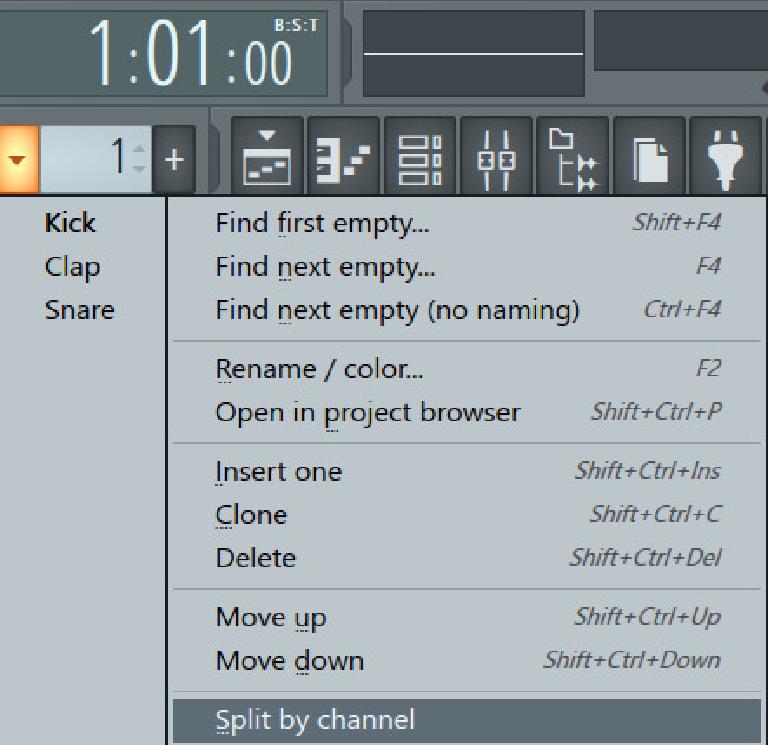 10—Making Collaboration Easier
If you're looking to collaborate with someone else, there is the option of manually exporting each audio clip and sample in a folder and sending it to the other producer. Or, you could use the Zipped Loop Package feature to directly export the project settings and all samples into a .ZIP folder. This is a convenient way to quickly get a project over to someone else. Note that plugin presets are not transferred over, so the other producer would need to have the same presets used in the original FLP.
To do this, go to File > Export > Zipped Loop Package.
Learn FL Studio at Ask.Video
Join music producer and trainer Rishabh Rajan in these courses to learn everything you need to produce music with FL Studio!